5/14/20
The Anatomy of a Great Kitchen Design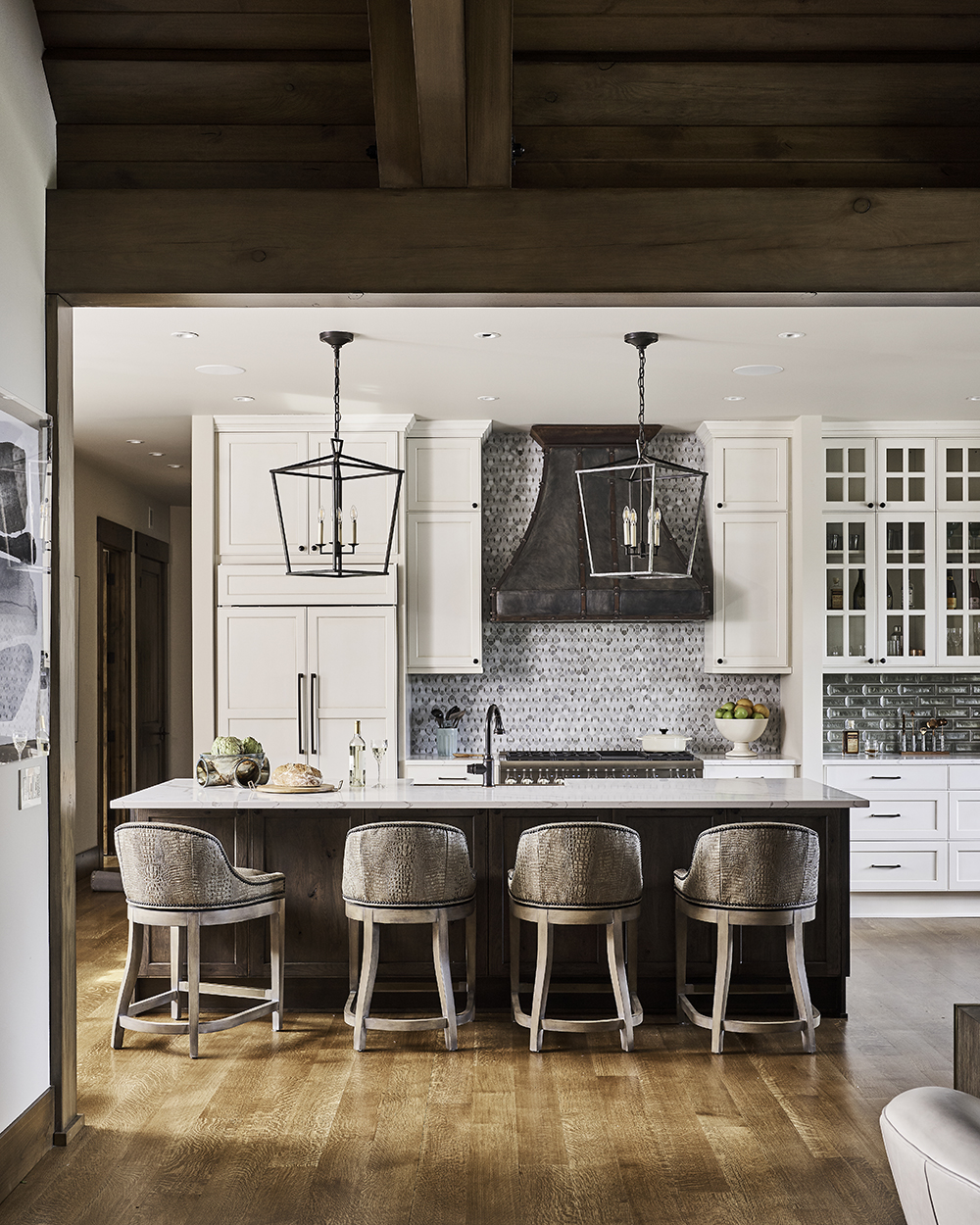 In our latest interior design project, a new-construction project in Woodinville, Washington, we created a lodge-inspired family home from studs to completion for our clients in the wine country of Washington State. Our homeowners, who are the founders of a famed whiskey distillery, wanted the home and kitchen to cater to their family and the way they entertain. We are breaking down the elements that made this a beautifully functional kitchen.
12 Tips for a Functional Kitchen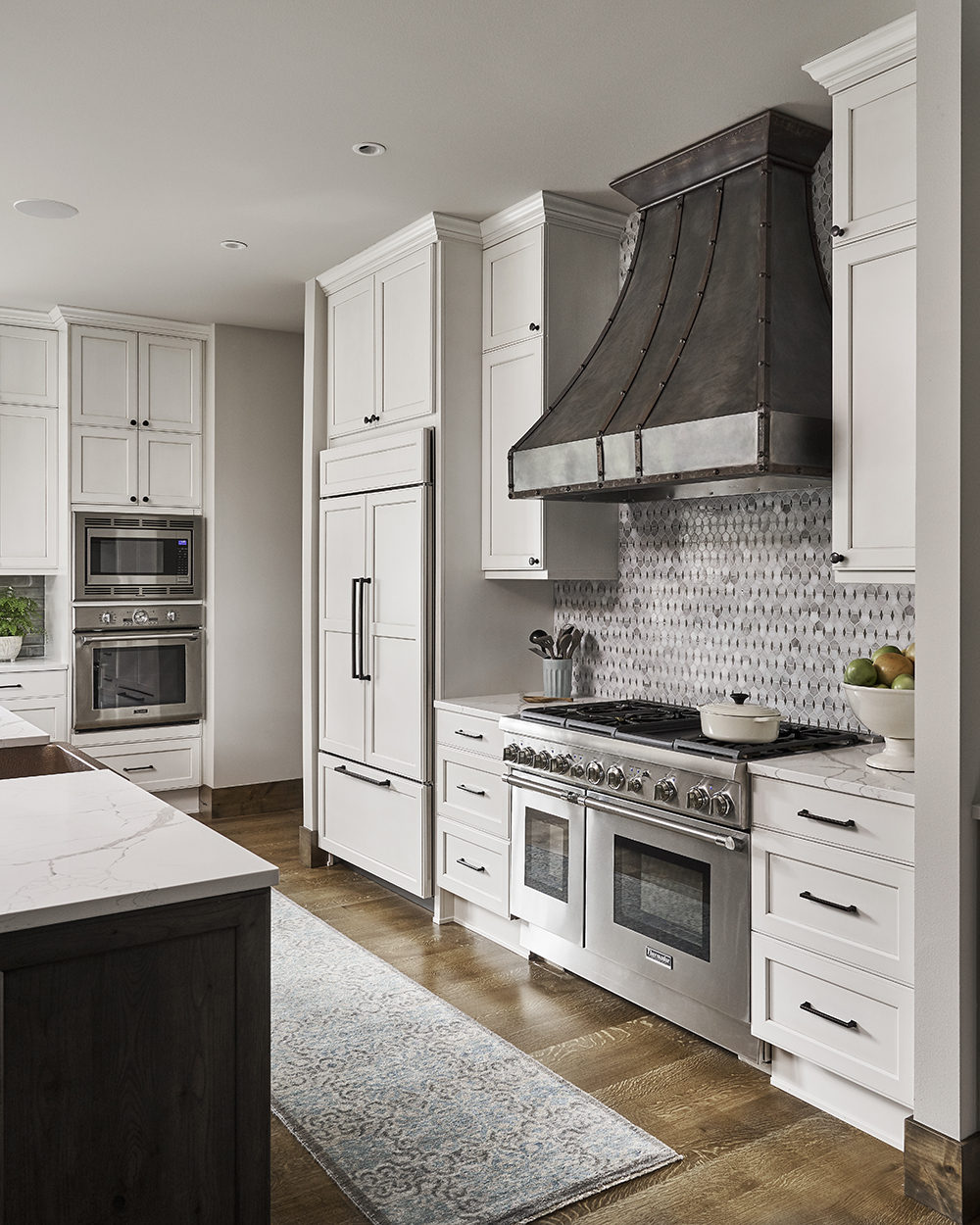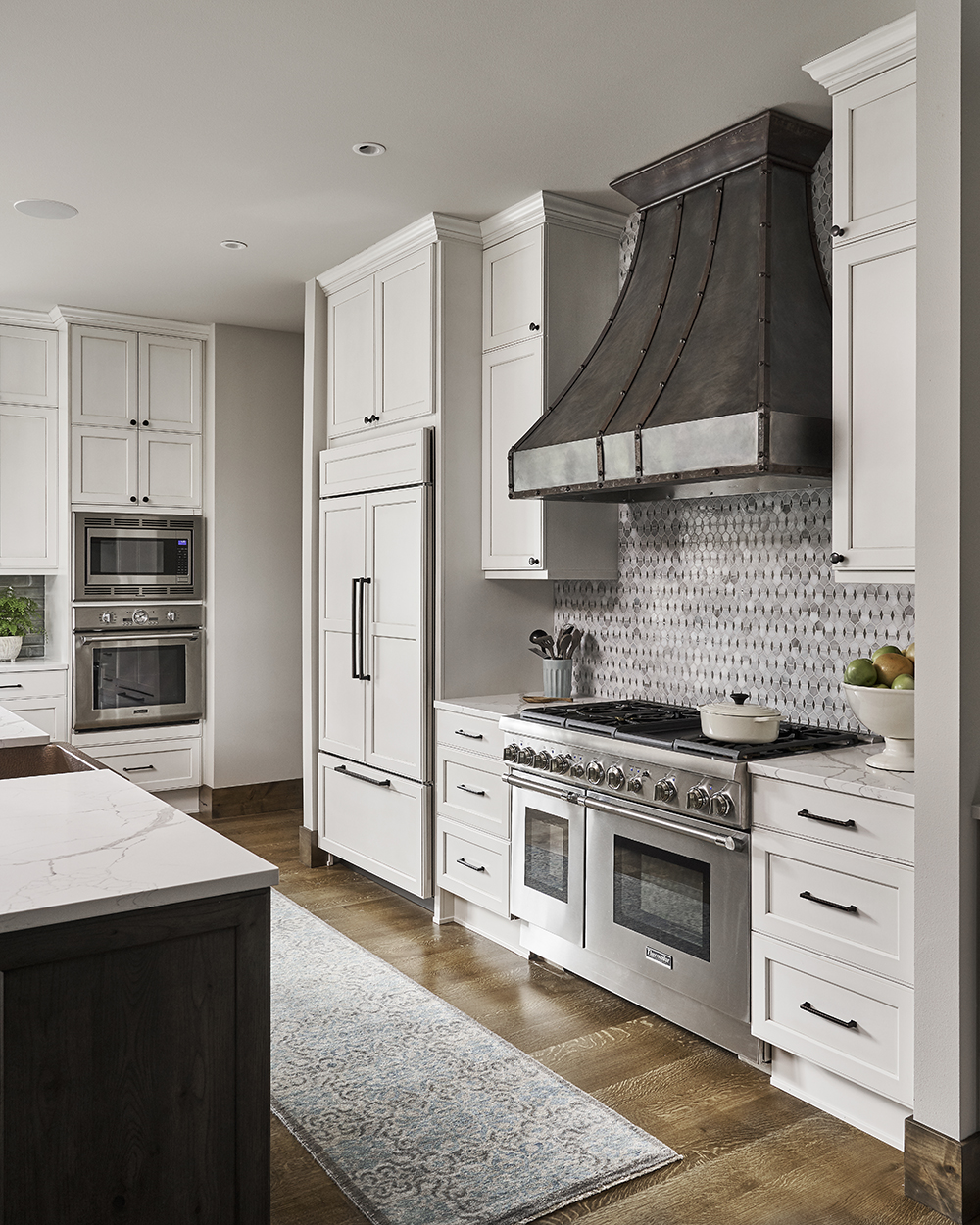 1. The Kitchen Work Triangle
The infamous work triangle… ever heard of it? It's a magical triangle that forms the path of travel from your refrigerator, to your sink, to your stove. It's kitchen design 101 and one of the first things we learn in design school. It's an important element because it informs your workflow in the kitchen. As basic as it is, it can be hard to achieve. Especially, these days when we no longer just have those three simple appliances… now we have wall ovens and prep sinks and more. With how kitchens are designed today, that triangle can be come a trapezoid or parallelogram, and quick. And, those who have worked in a kitchen that doesn't have a good workflow knows the difference when they cook in a well-designed kitchen. It all boils down to efficiency and making sure you create a great workflow, instead of just plunking items into a floorpan.
2. Workhorse Appliances… that work for you.
Appliances are so much more complex than they used to be. It's really easy to choose a basic appliance, but with so much on the market these days you should work to purchase the high ticket item that caters to how you live and cook. We used Thermador appliances in this home, because our clients wanted top quality appliances that really worked for them. We spent time with our clients finding out how they cook, how they entertain, what they drink, and beyond. We were able to incorporate things like steam cooking, extra drink refrigeration, ovens that can accommodate the way they bake and cook, a dishwasher that catered to how they clean, a stovetop that works for weekend breakfasts and weeknight dinners, and more.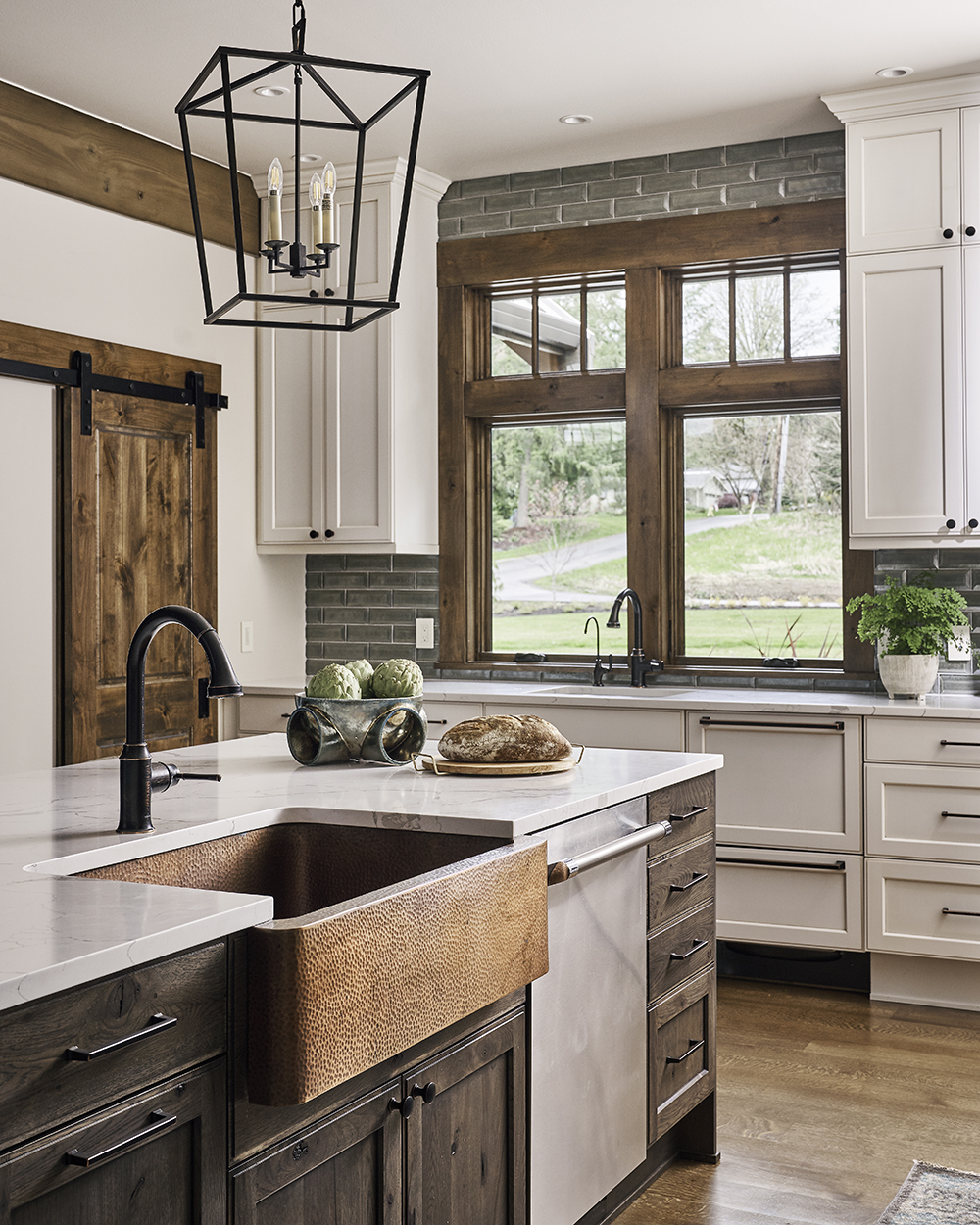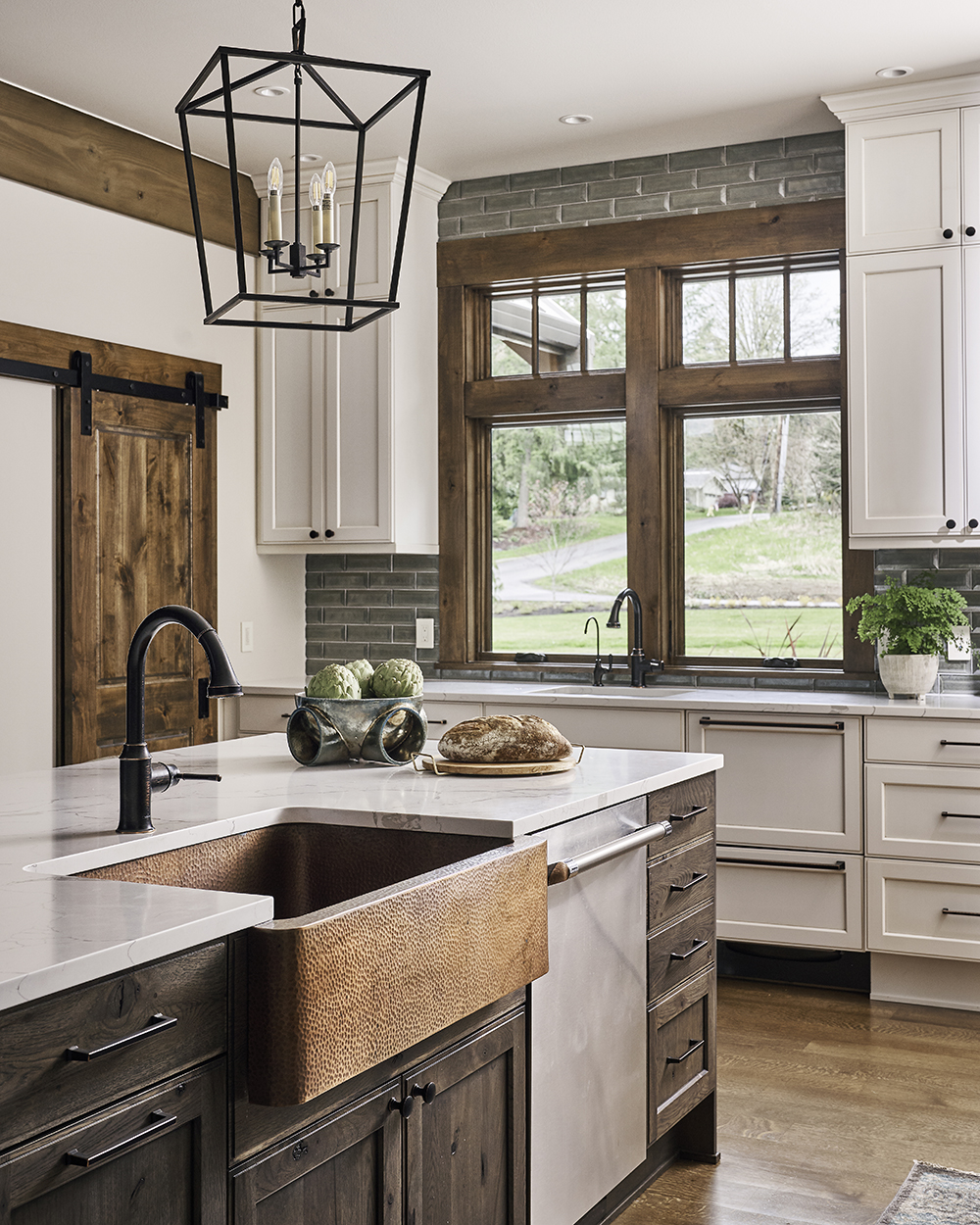 3. Beverage Refrigerator
Beverage refrigeration is something we've been putting in to all of our projects recently, and it's so easily overlooked. A great undercounter beverage refrigerator can save a ton of space in your main refrigerator, where you store food and produce. It's great for grab and go drinks for the kids so they don't get in your way while you're cooking, and most importantly it's great beer, wine, Prosecco storage for when you're entertaining.
4. Deep Sink with Great Style
The kitchen sink doesn't have to be your standard under-mounted sink that disappears. It can also be a beautiful art piece that makes you happy when you do the dishes. We used this stunning hammered copper sink from Thompson Traders that was crafted by hand. But, it's also great for large pots and pans and project cooking!
5. A Prep Sink
A second prep sink is an amazing feature if you have the space in your kitchen. You can use it to wash and prep produce, use it as a pot filler, and all kinds of other food preparation. It's especially helpful when you have a full sink while you're cooking and still need to wash off something for the meal you're working on. Our personal favorite way to use a prep sink is to plug the drain and fill it with ice and cold bottled beverages when entertaining… chilled white wine, anyone?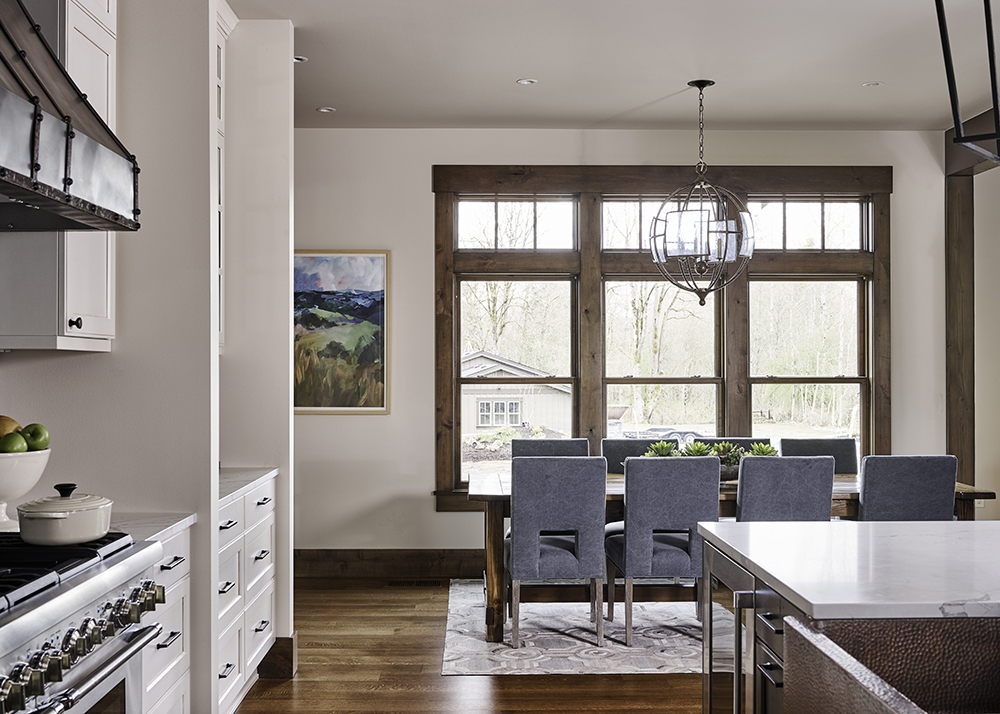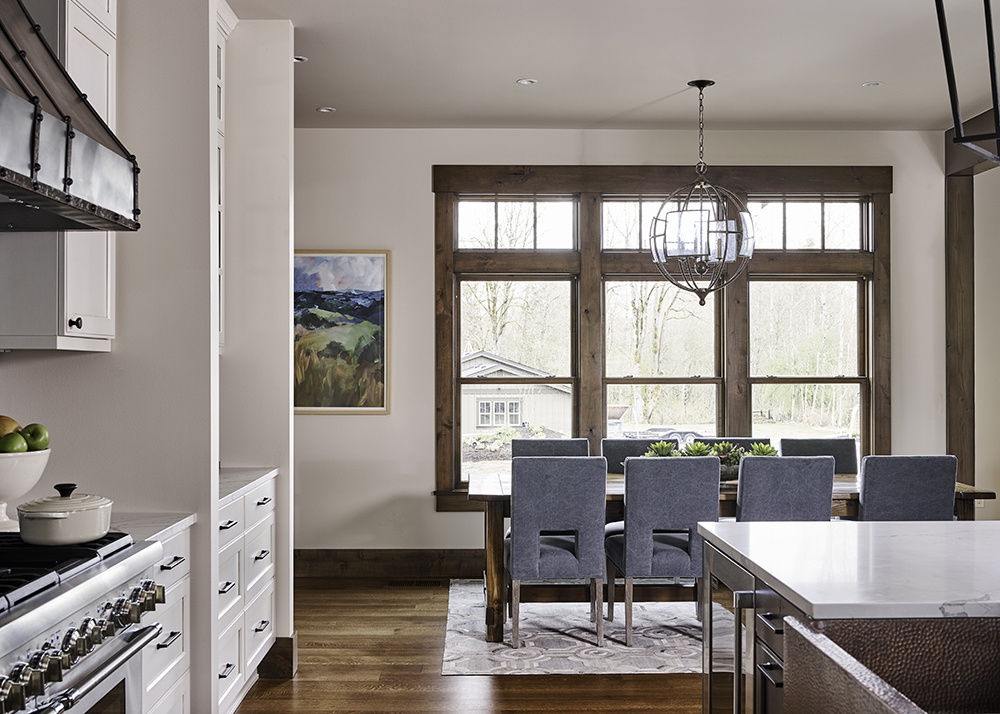 6. Drawers, Instead of Doors
Gone are the days where you have to open a door and crouch or bend over. Most of the kitchens we've been designing lately are full of sturdy and deep drawers with built-in dividers for dishes, pots, pans, and tools. It's so much easier on your body to open a drawer and see everything you need. The little touches that make life easier is what makes a kitchen great.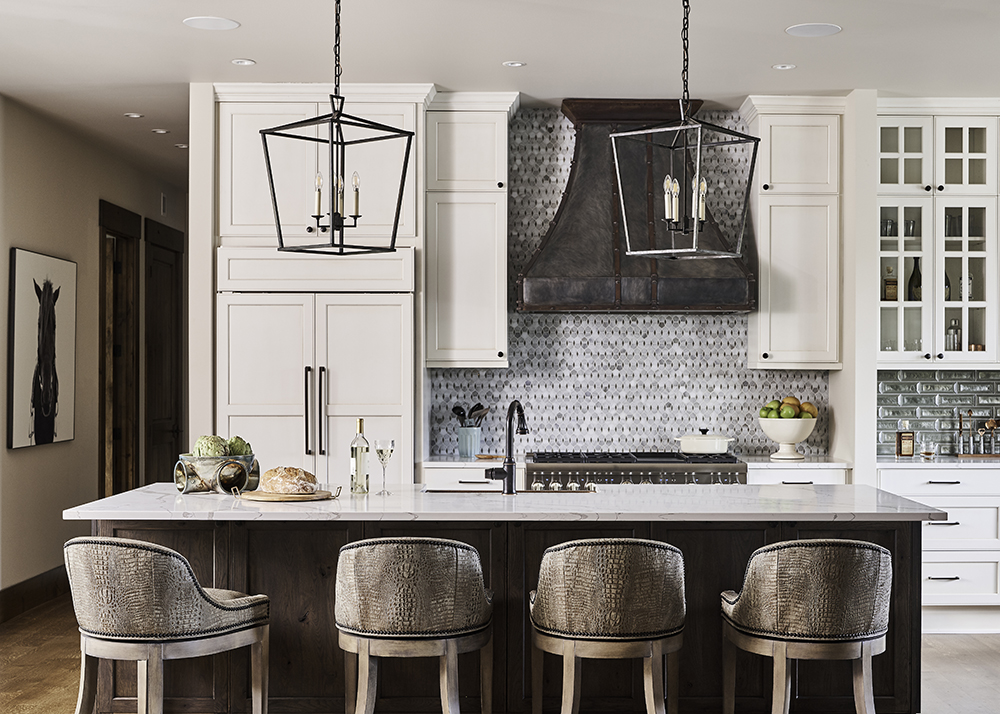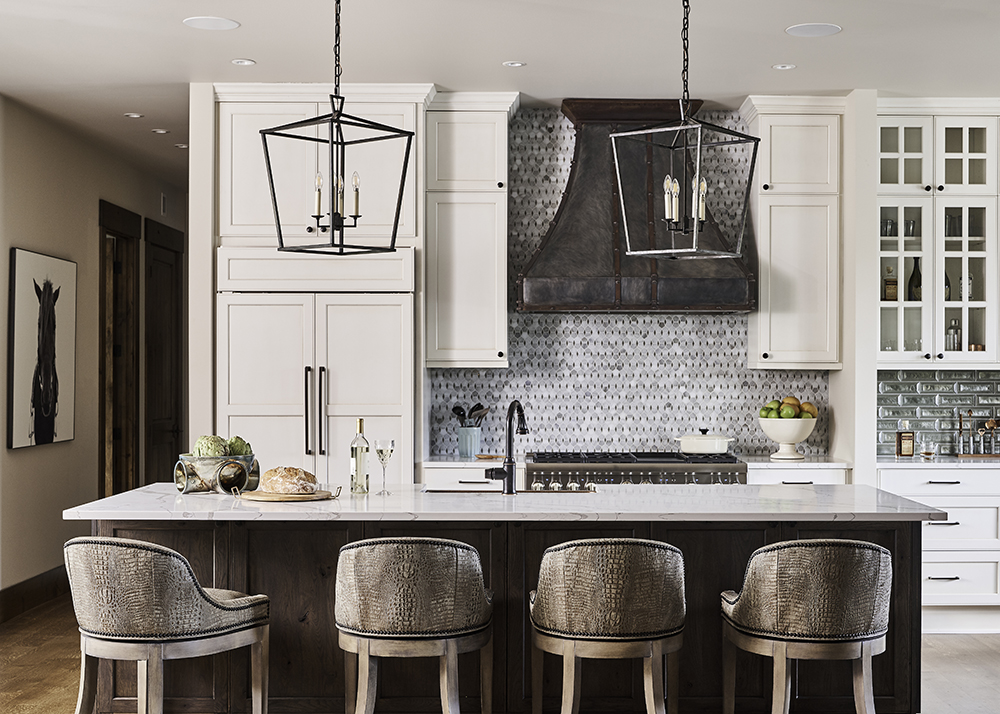 7. The Kitchen Island
A great kitchen island makes for a great work space and a communal feel. Islands these days are going beyond just a simple prep surface. They house many of our functional appliances and are sometimes our dining tables. The kitchen island is often the new breakfast table, homework station, and cocktail bar. A great island is amazing for entertaining with a spread and simply just enjoying family while doing meal prep.
8. Good Kitchen Lighting
Lighting your kitchen is key. You'll want a few components when designing your kitchen… The key components are: natural light, overhead general lighting, overhead task lighting, and under-cabinet task lighting. All of these combined create a perfectly functional and well-lit kitchen. To take things a step further and create great ambiance, consider in-cabinet lighting and under-cabinet floor lighting. We used a combination of almost all of these types of lighting in this project!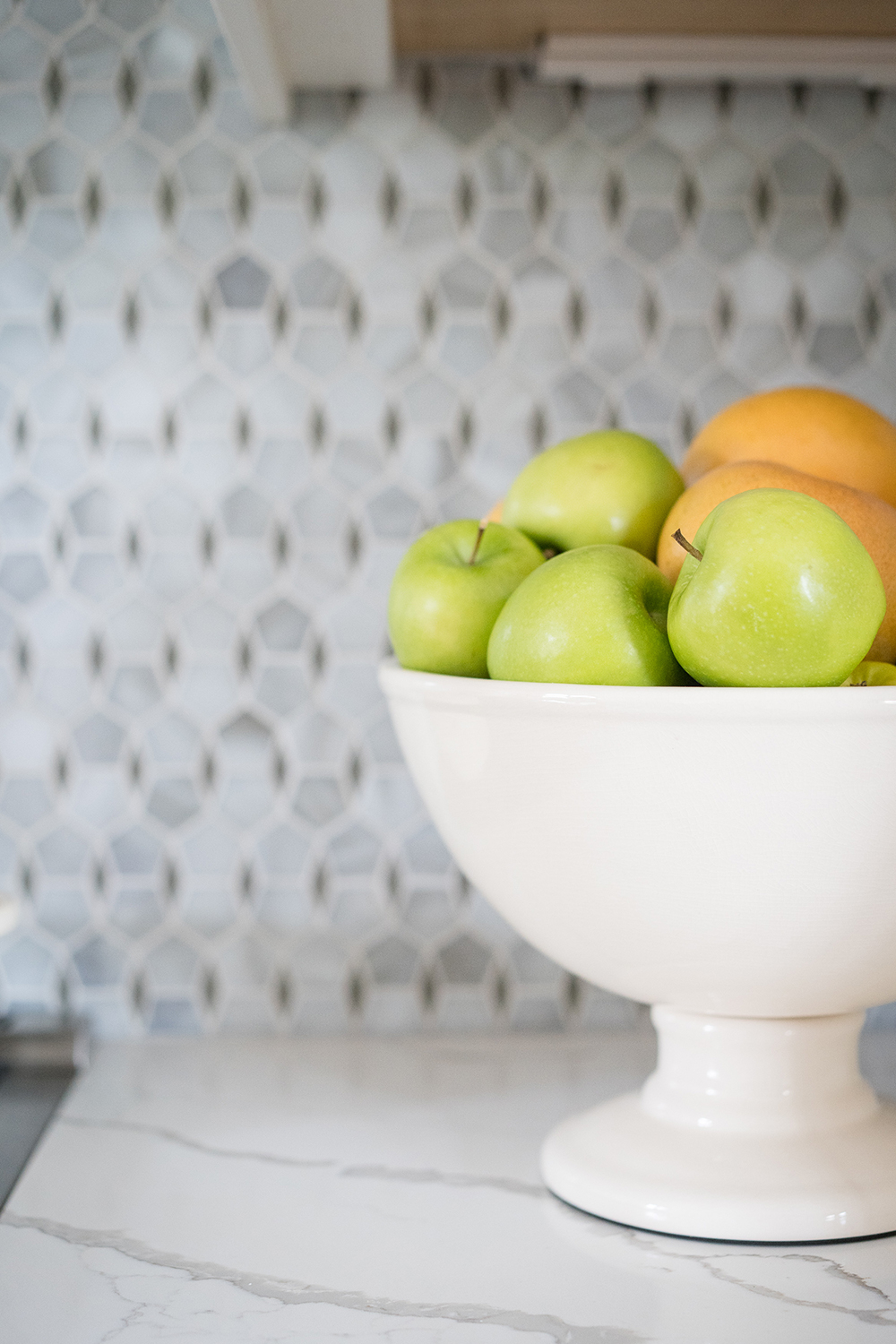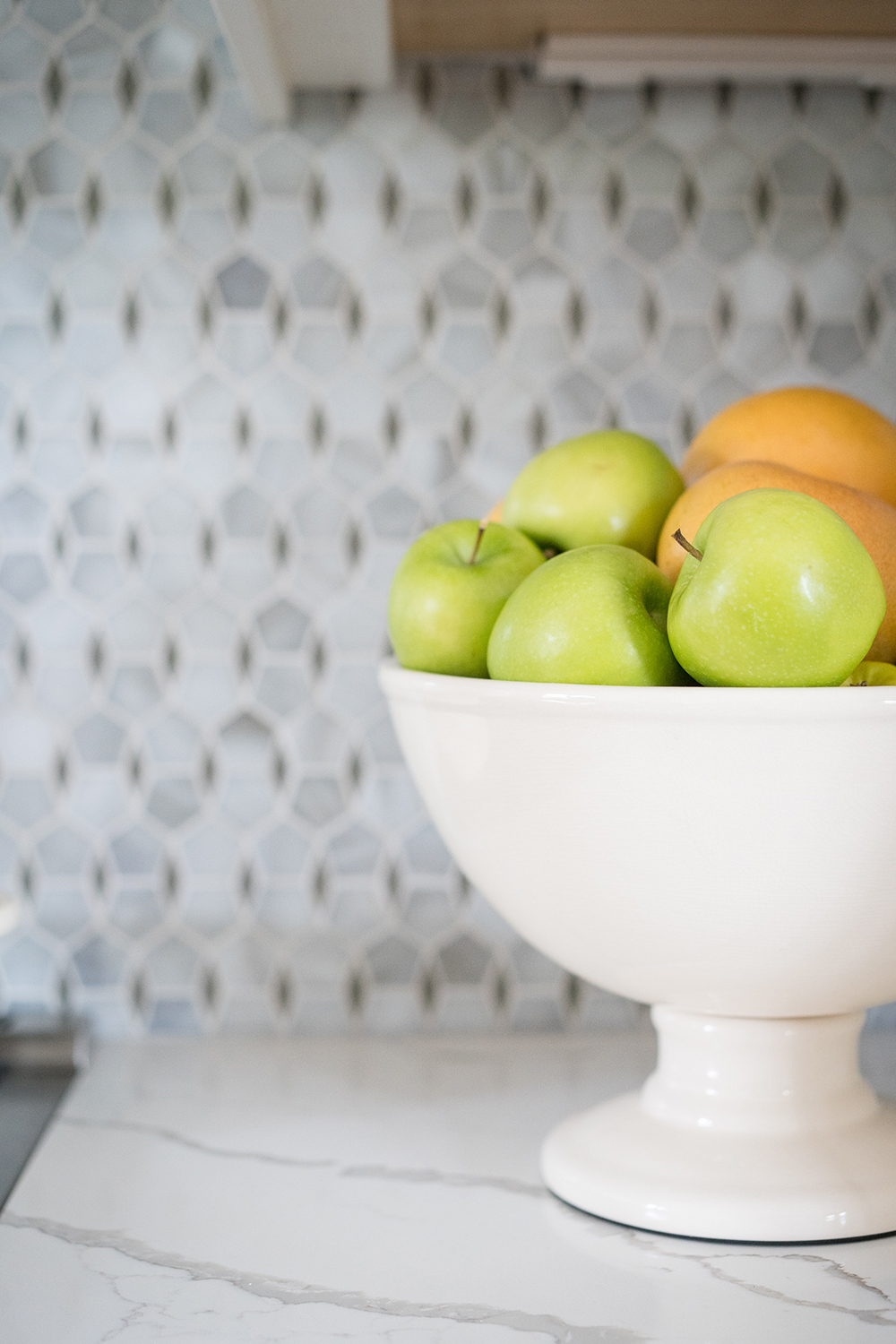 9. Functional Finishes
There is no shortage of options when it comes to choosing the right finishes for you, depending on your style and how you need to function. It's key to considering how you cook and even how you clean when you choose your finishes. If you do a lot of stovetop frying, you don't want a backsplash with a ton of grout because it's harder to clean. You may opt for a slab backsplash, instead. If you don't clean spills up right away, you may not want a natural marble, and instead opt for a more durable manmade stone. There are lots of things to consider when choosing the finishes based on style and function! In this kitchen we used customized Ann Sacks glass tiles and mosaics on the backsplash and a Dupont Corian Quartz countertop that has a marble-look.
10. Getting a Good Charge
One majorly overlooked function in a kitchen… charging. The kitchen is the heart of the home and inevitably, our clients end up with cords to charge their iPhones or they are using iPads while cooking. We like to incorporate well-designed charging stations in our kitchens, whether in a docking drawer or with some of the newer cordless technology where you can literally place your phone on a the countertop for cordless charging. Kitchens are getting super smart these days!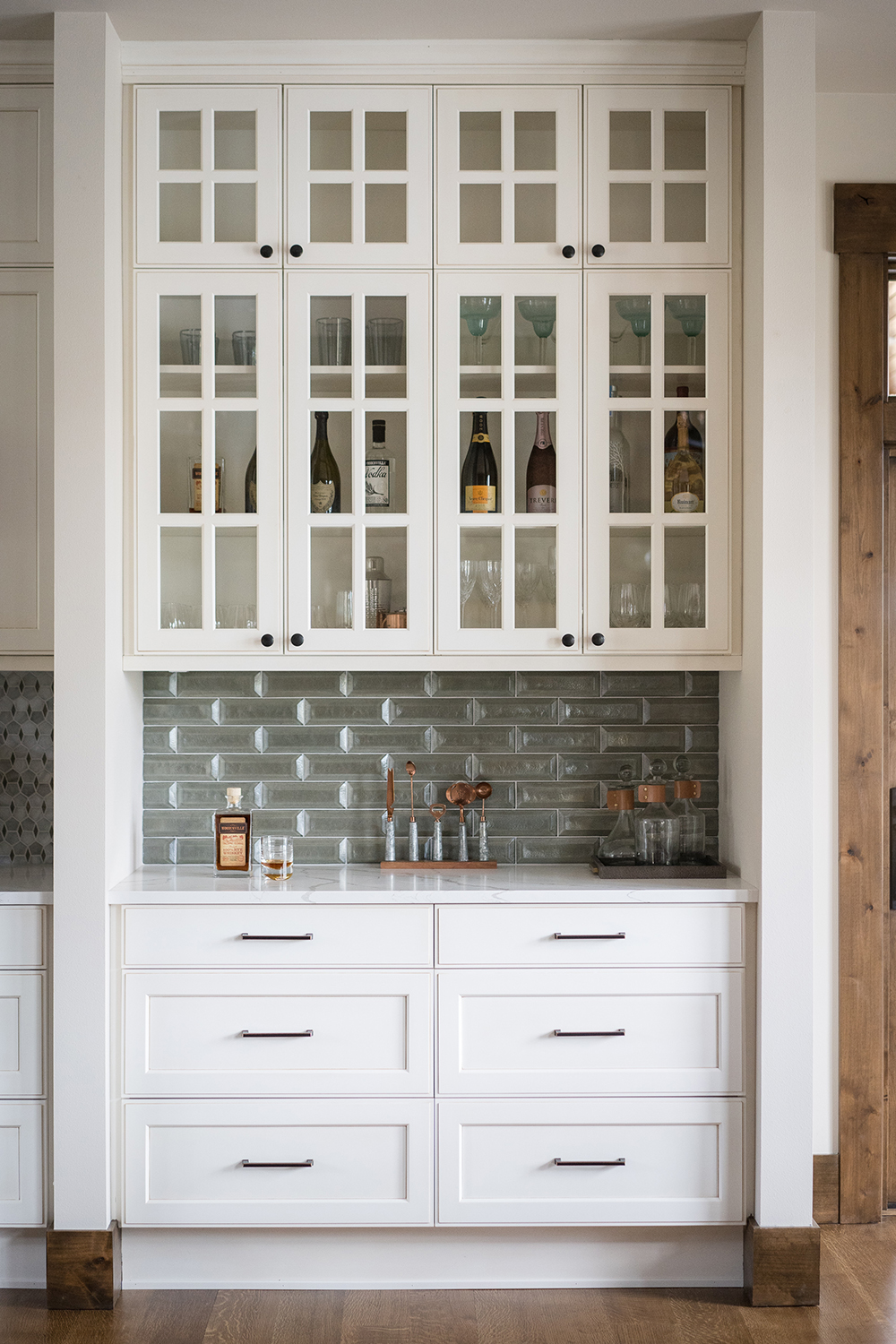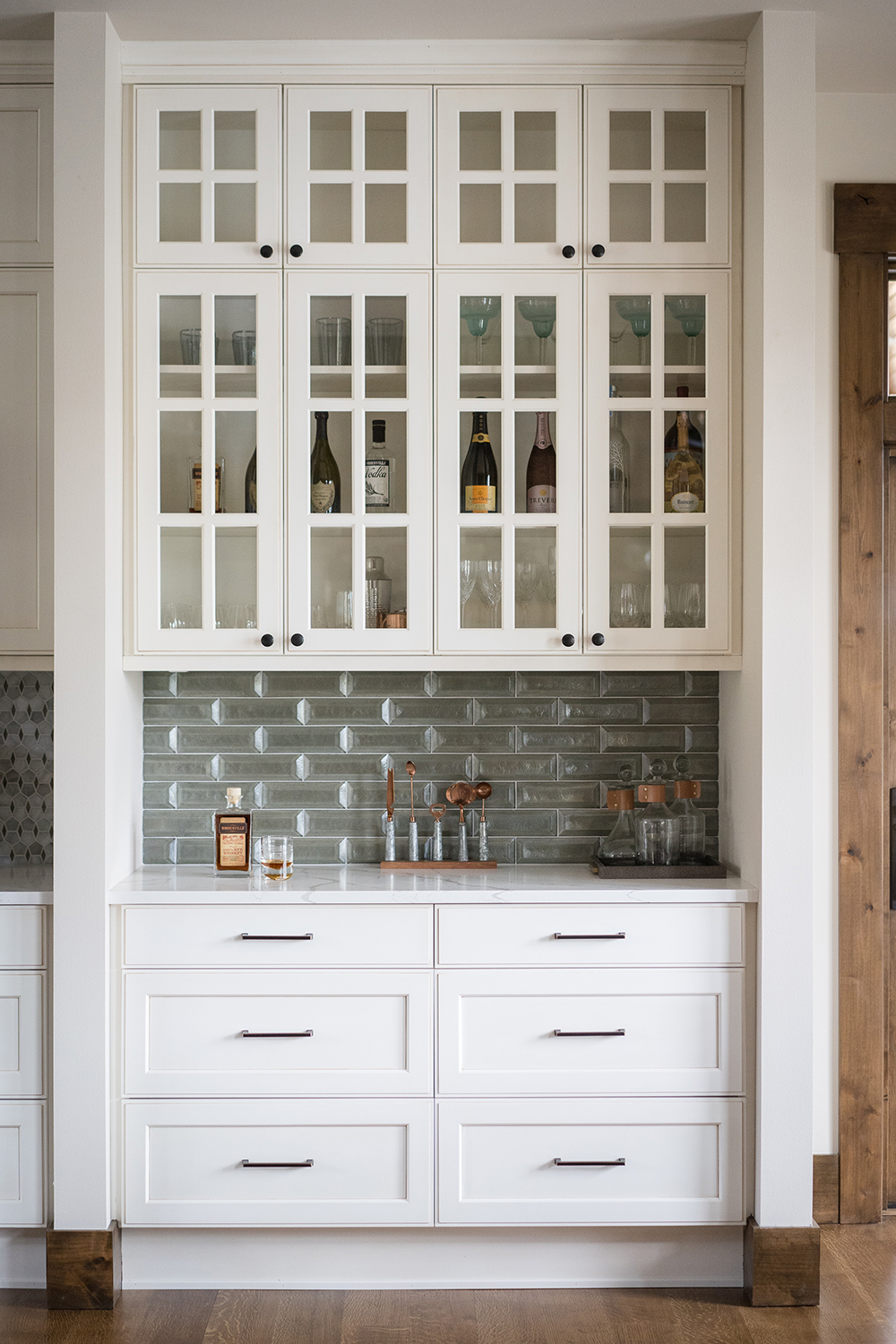 11. Stations for How You Live
Again, personalization, personalization, personalization… Do you drink coffee daily and need a built-in coffee station? Do you mix up cocktails and need a bar, like our whiskey slinging clients pictured here or a built-in wine bar like our Highland Park Modern renovation in Dallas? Do you like tea and want an exclusive tea station? Do your kids do homework in the kitchen, like our clients at our Queen Anne Seattle residence? Do you need a command central to manage your kids activities, like our Seattle lakefront residence? Do you need a pet feeding station like in Carolina's kitchen pictured below? The world is your oyster… if you're designing a kitchen, cater to YOU.
12. Touch-less Kitchen Features
We are global advisors for the National Kitchen and Bath Association, so it's important that we stay on top of all the latest trends and how they apply to our clients. Cleanliness and hygiene has always been a growing importance in the kitchen and, now more than ever, we will begin designing our kitchens with the touch-less products that are already on the market, like Moen's MotionSense faucet, Thermador's Door Assist technology for refrigeration columns, and even occupancy sensors for lighting… who wants to touch a dirty light switch while cooking for their family?!
If you need more help designing the kitchen of your dreams, we'd love to consult with you and hear about your Kitchen goals. Let's transform your home!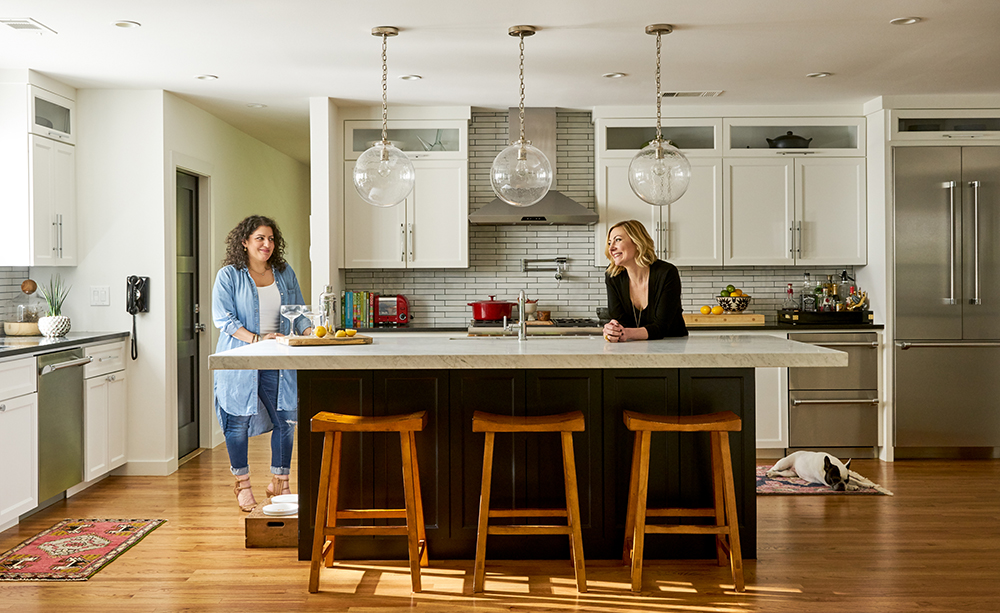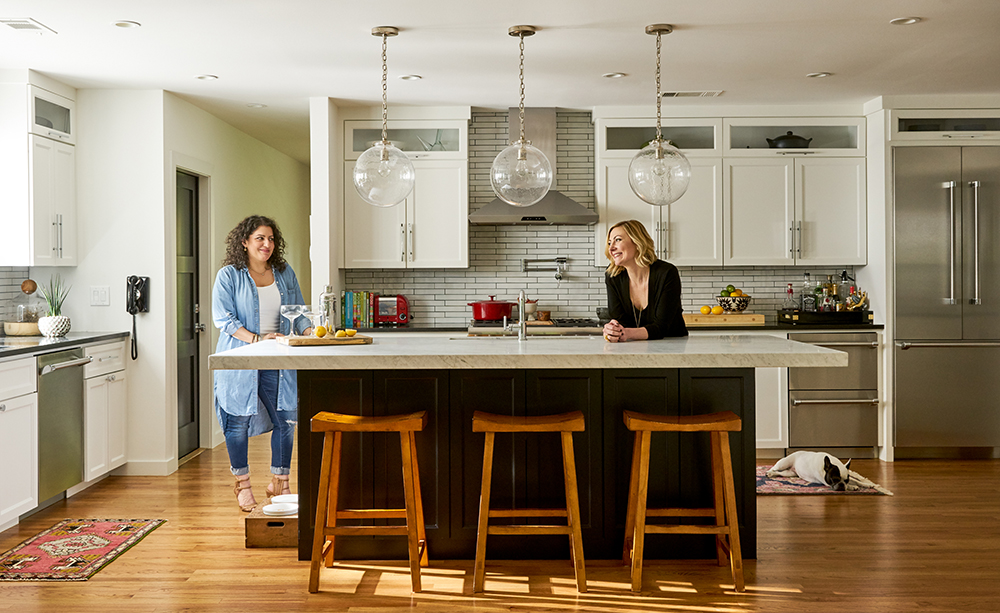 Credits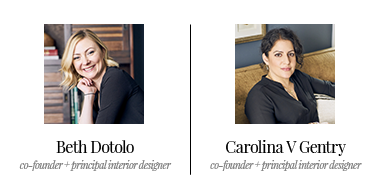 GET INSPIRED
SUBSCRIBE TO OUR NEWSLETTER TO
GET AN INSIDER LOOK IN YOUR INBOX