2/23/16
Top 5 Kitchen + Bath Lifestyle Trends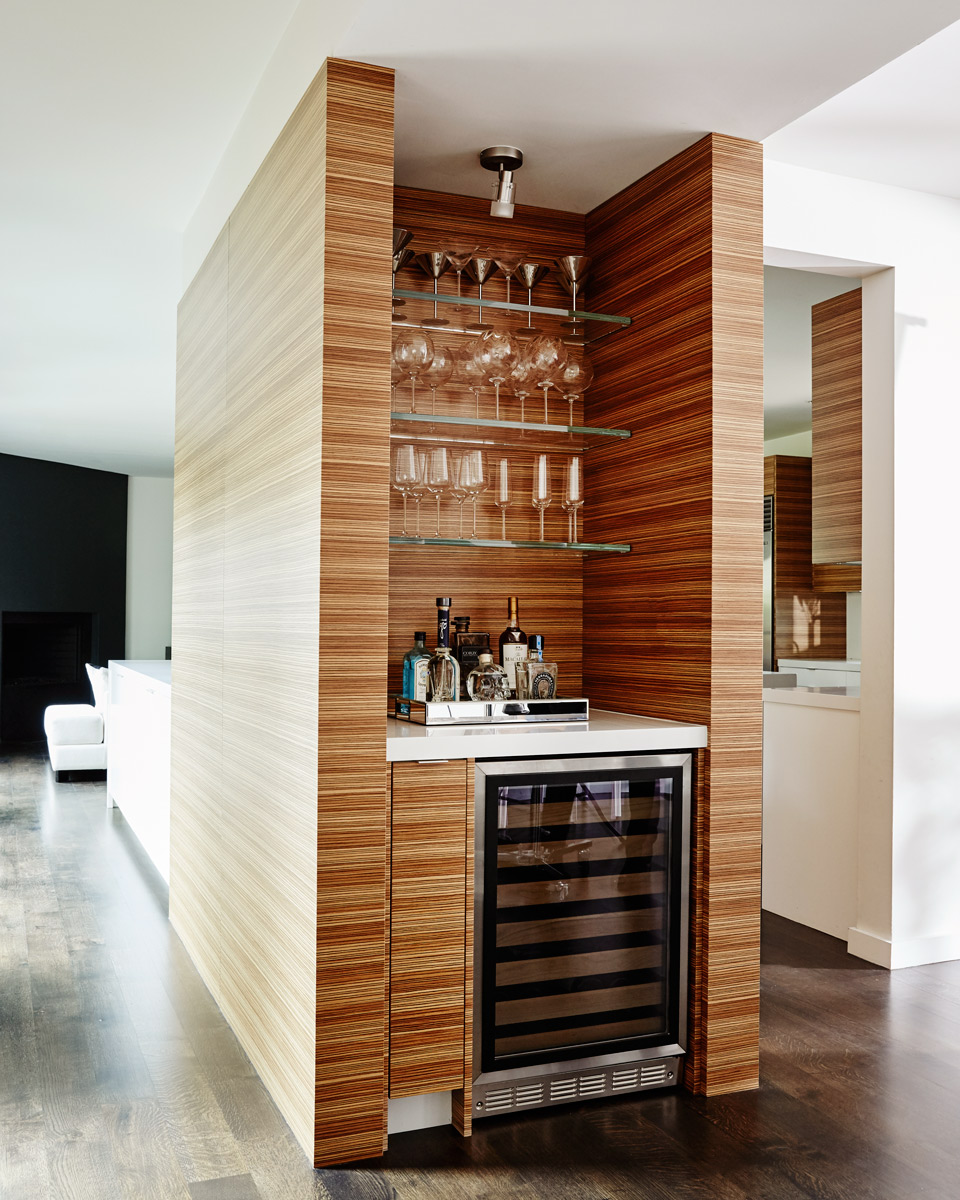 interior design by Pulp Design Studios
We recently attended KBIS with the Modenus Blog Tour so that we could get an insider scoop on the latest and greatest innovations and trends in kitchen and bath design. We feel it's important to stay on the cutting edge of design, especially for our new construction and renovation clients who rely on us to know what will improve their lives and home equity.
What we found, outside of style trends, is that lifestyle driven solutions that improve the way we 'do' life were front and center. We're able to apply these trends to our Splendid Living design approach for amazingly stylish and functional outcomes. See what we found…
1. Storage & Organization
We saw some amazing products for storage and organization! Top Knobs offers pre-made components that increase storage and functionality, maximizing on hard-to-reach spaces and making those large voids of cabinets highly organizable storage work-horses. Our clients will love this added functionality to our gorgeous designs… A super exciting find for us!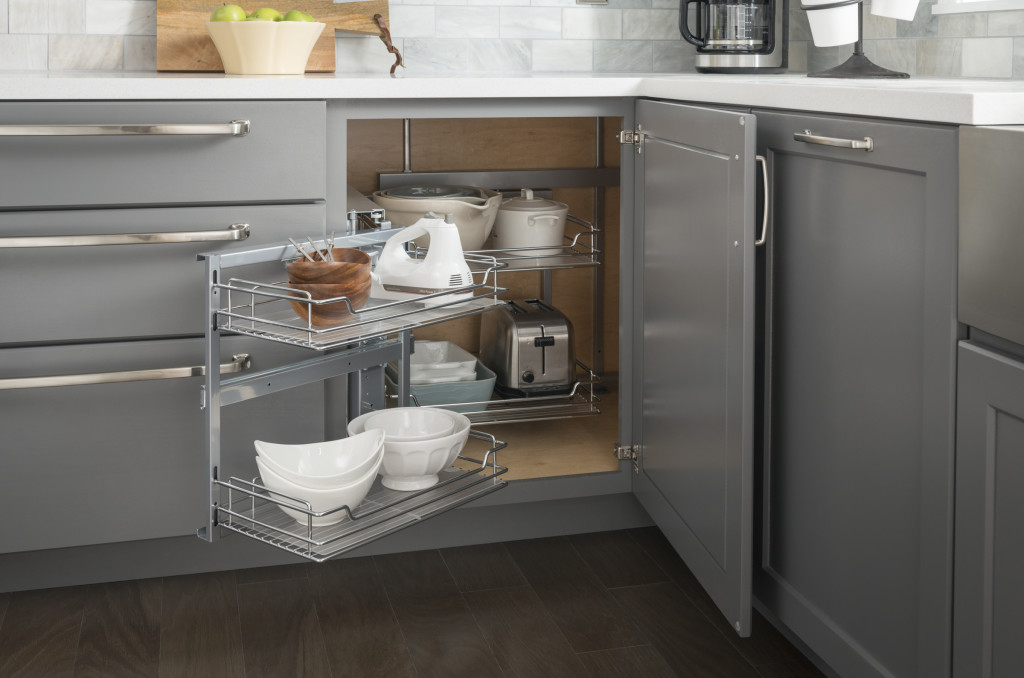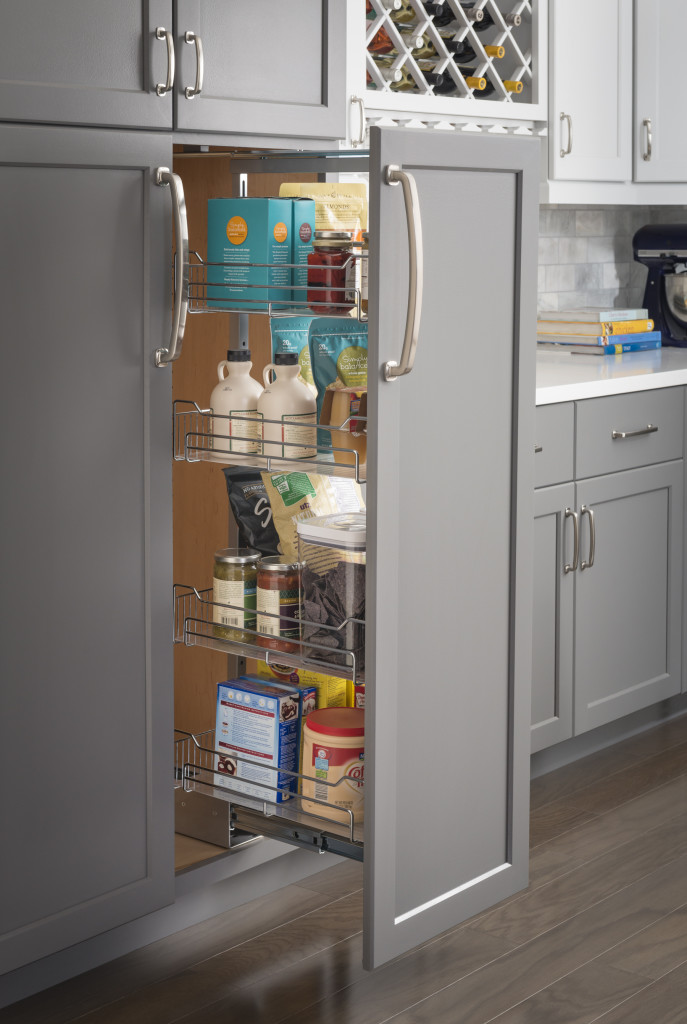 Wood-Mode impressed us with their completely customizable storage solutions that have a bespoke approach. All of Wood-Mode's cabinets are made-to-order custom, so we were blown away by the level of finish out on the interior components. Take a look at this cigar humidor below, complete with custom drawer components. The sky is the limit when it comes to design here…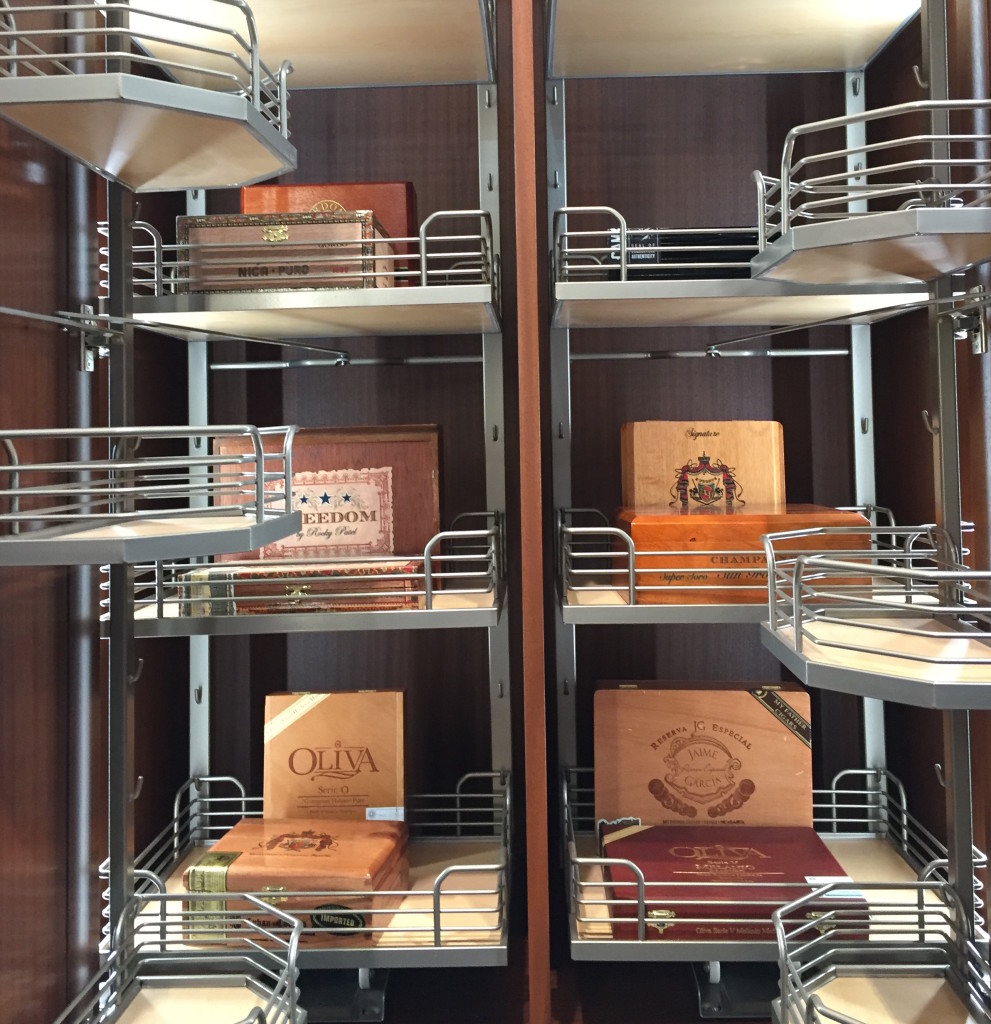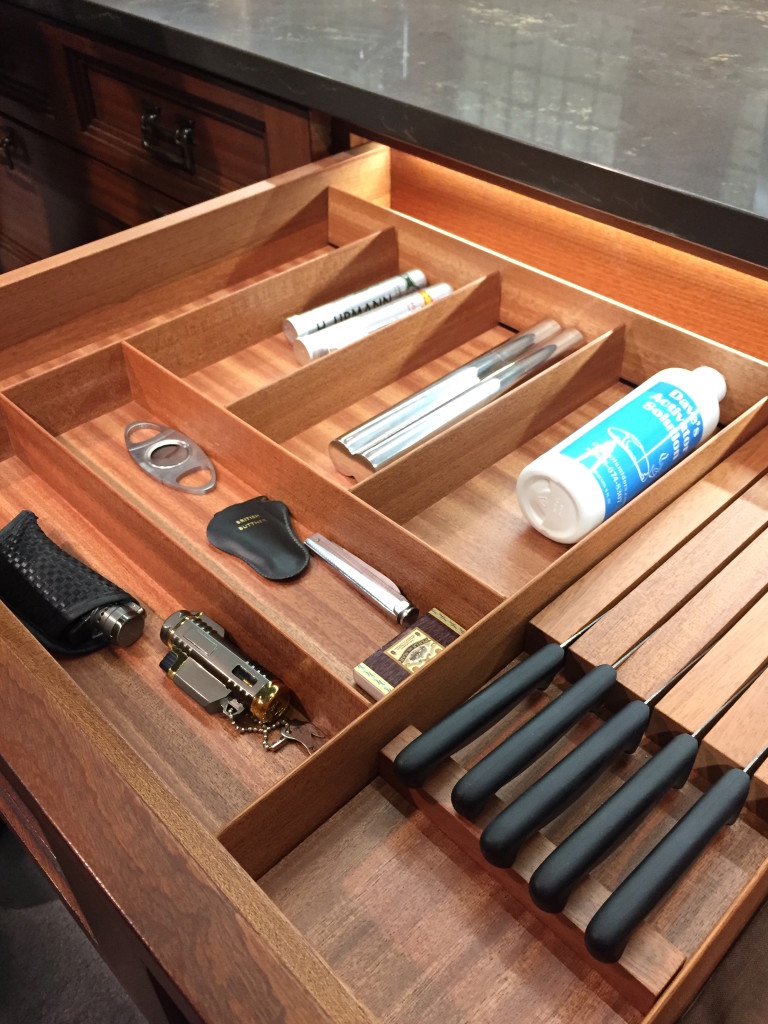 2. Durability is Key
People are becoming smarter, even in the luxury market. Our clients are wanting their designs to stand the test of time. With our backgrounds in hotel, restaurant, and commercial interior design, durability is non-negotiable and we bring this approach to our high-end residences.
Blanco completely blew us away with their super stylish and on-trend IKON sink. It's scratch resistant and virtually indestructible. Clients, rejoice!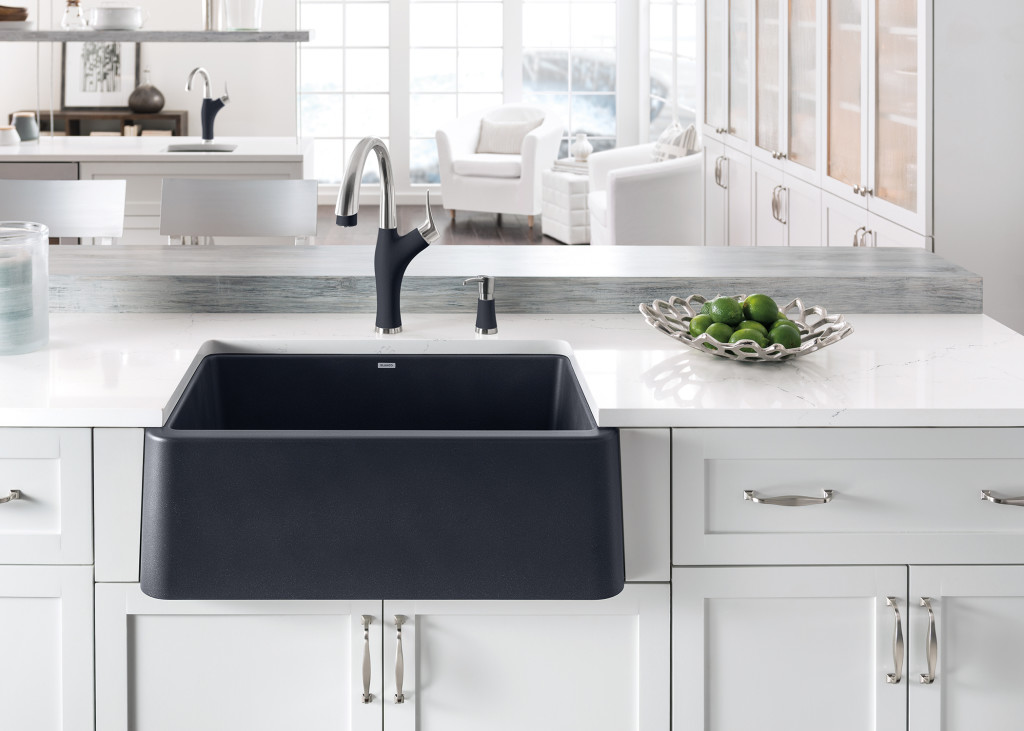 We were blown away by the Mohawk wood-look tile and luxury vinyl flooring surfaces. We've used wood-look tile for a while in our projects in key places, but they really set the bar for creating a highly cleanable and durable surface that looks like a luxe wood. We love this style flooring for kitchens, bath rooms, and laundry rooms where water and wood typically don't mix!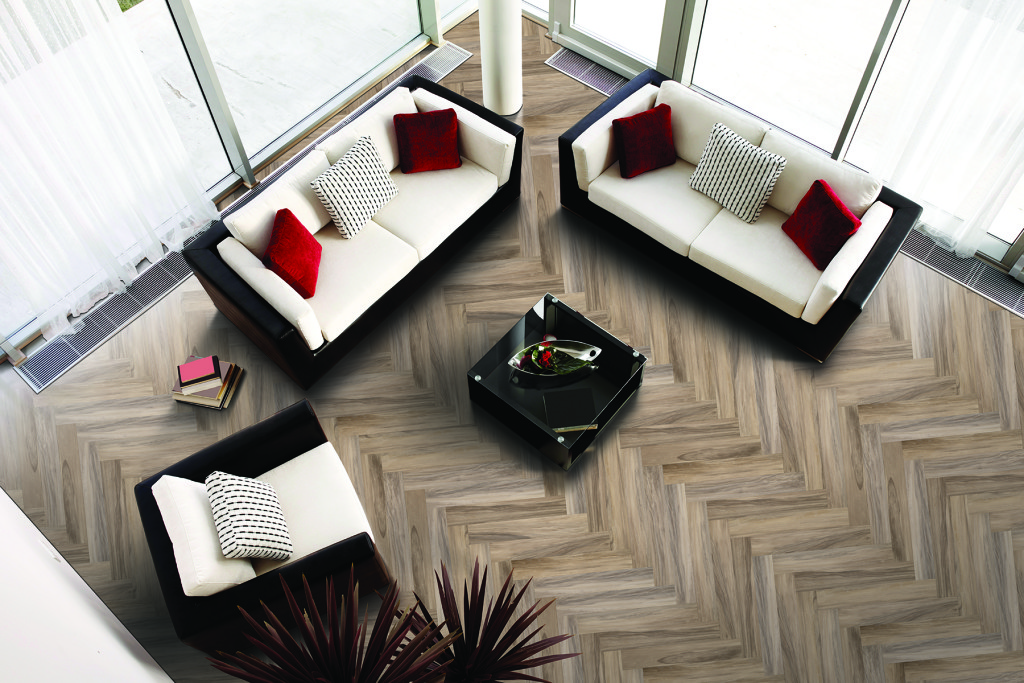 3. Ease in Cleaning
Alright- possibly one of the most impressive things we saw the whole trade show was TOTO's self-cleaning toilet. Yes, you heard right. This toilet not only cleans YOU while you sit, but it cleans itself. First of all, the bowl is made from a product that prevents stuff from sticking. Second, it's cyclone flushing creates a tornado like effect to clear the toilet while conserving water. Third, when the lid closes it cleans the toilet with a special UV light that kills germs. Housekeepers, beware! Your job just got easier. Now, let's not forget the seat warmer, and washlet functions. The Neorest is truly the toilet of the future! We're so excited to be specifying this top-of-the-line toilet on a current project. Who knew there was such a love affair to be had with a toilet?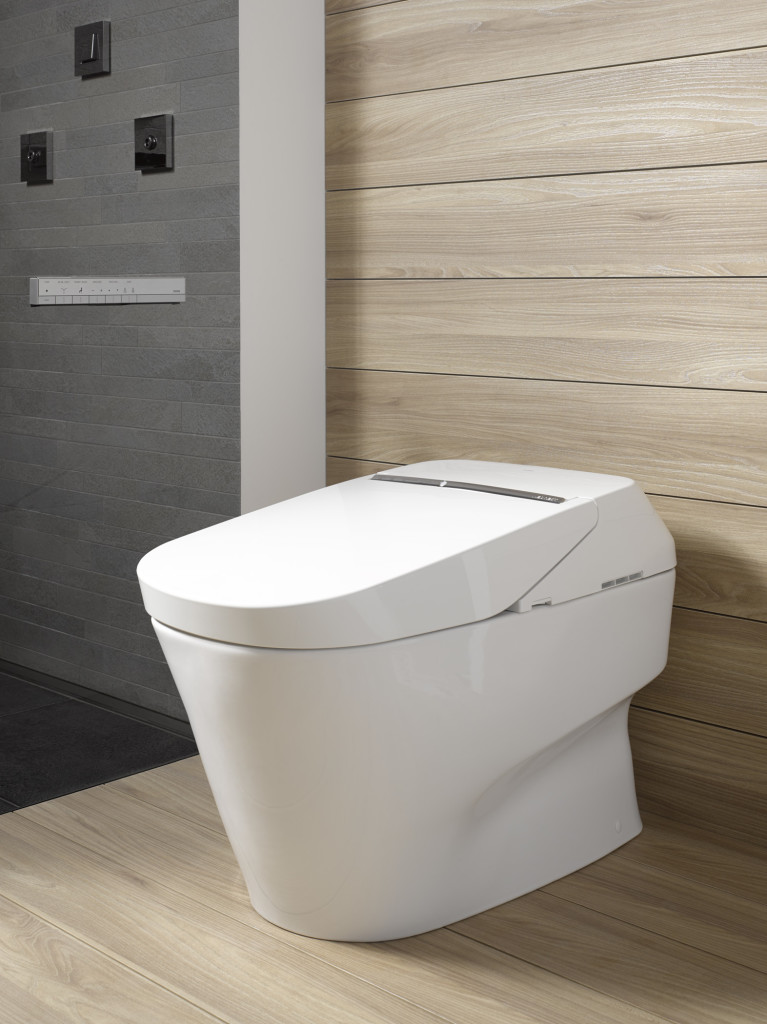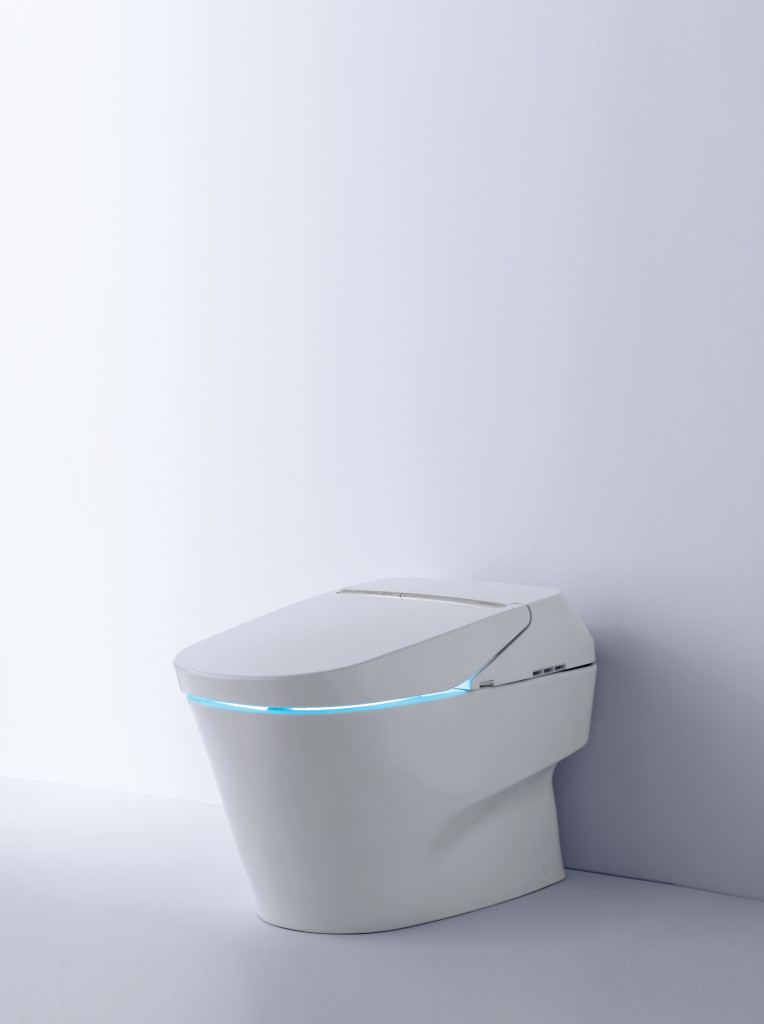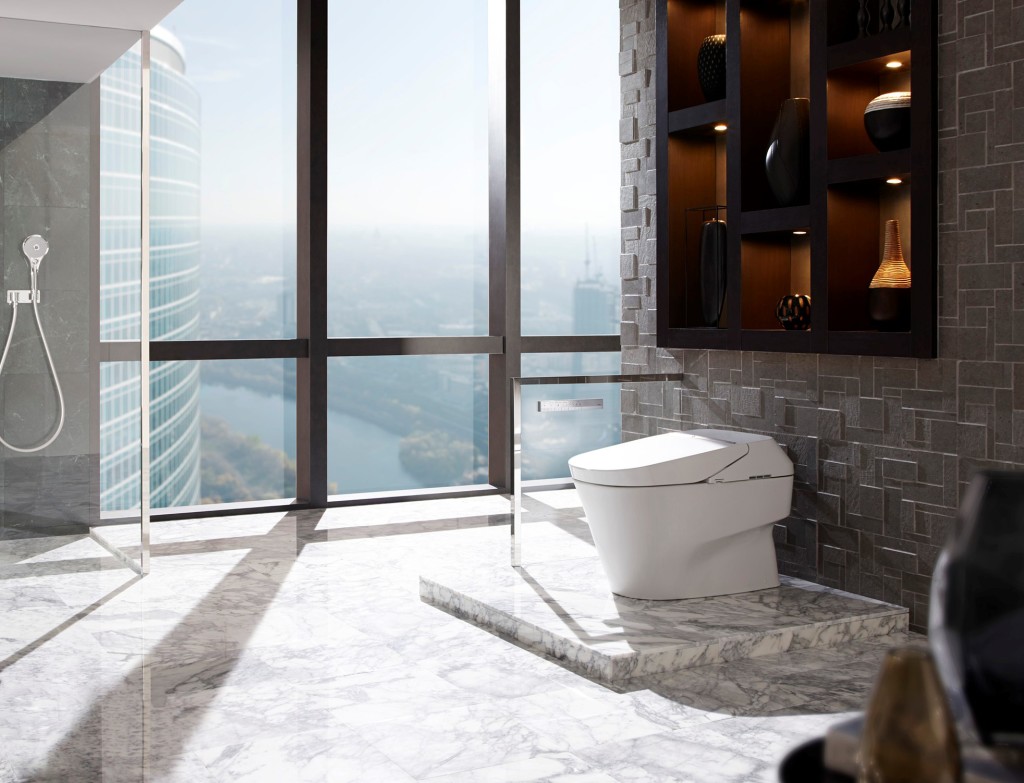 Speaking of clean, Wilsonart recently launched a laminate surface that is antimicrobial! Yes! Antimicrobial agents protect the surface from the growth of mold, mildew, and bacteria that cause odors when used for countertops and work surfaces. Wilsonart's Antimicrobial Protection won't wash away or wear off, and doesn't change the beautiful surface design and texture. That's completely revolutionary!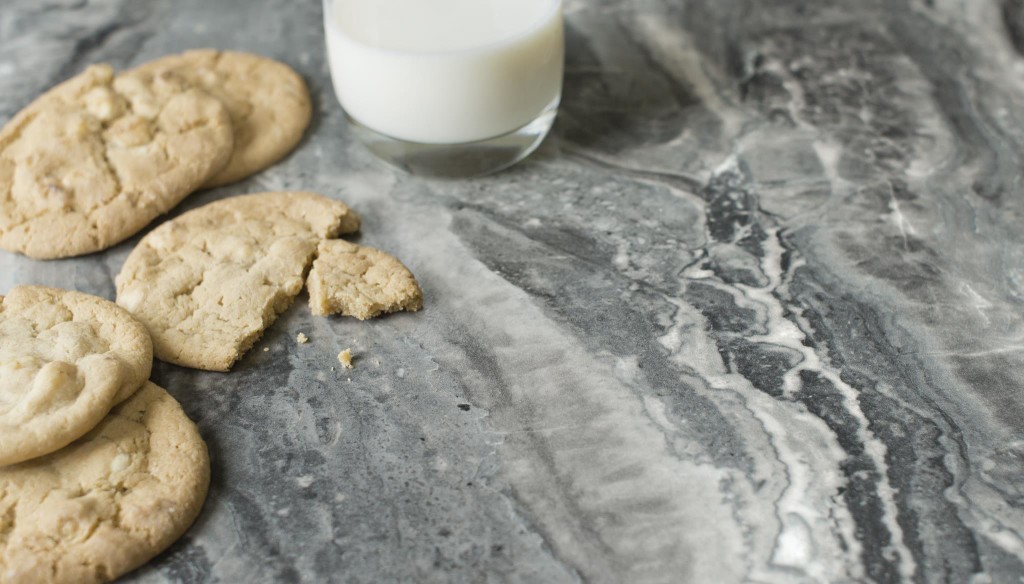 4. Health and Wellness are decision makers
We are all concerned about a longer life and fighting off diseases. There are several ways we're learning to incorporate health and wellness into our homes, through kitchen and bath design. First, is the use of steam! We covered this in a recent post on the Benefits of Steam in the Home, about Mr. Steam and Thermador.
Something we didn't touch on was aromatherapy and chromatherapy. We have both been dabbling in the use of essential oils for various wellness benefits, but Mr. Steam has taken this a step further and incorporating them into their steam bathing technology. They've even included music therapy for a complete holistic approach to health.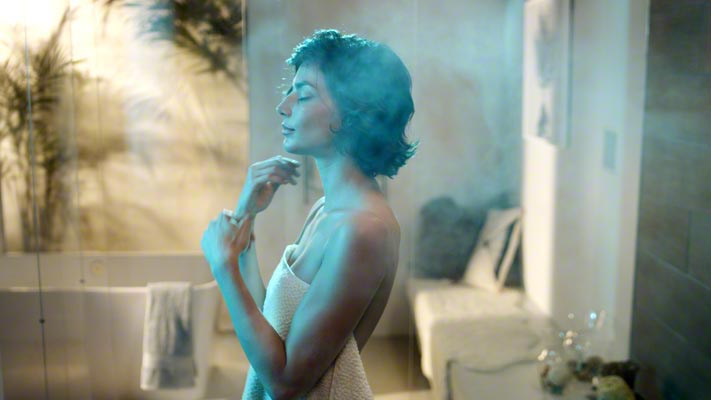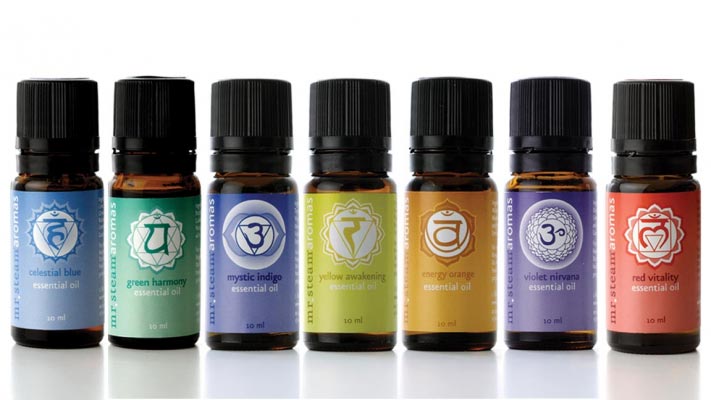 5. Entertaining takes center stage
We all love to entertain, but now entertaining is taking center stage when it comes to kitchen and bath design. Through appliances, Thermador (our favorite!) has designed an oven that can accommodate catering trays- previously unheard of in residential kitchens!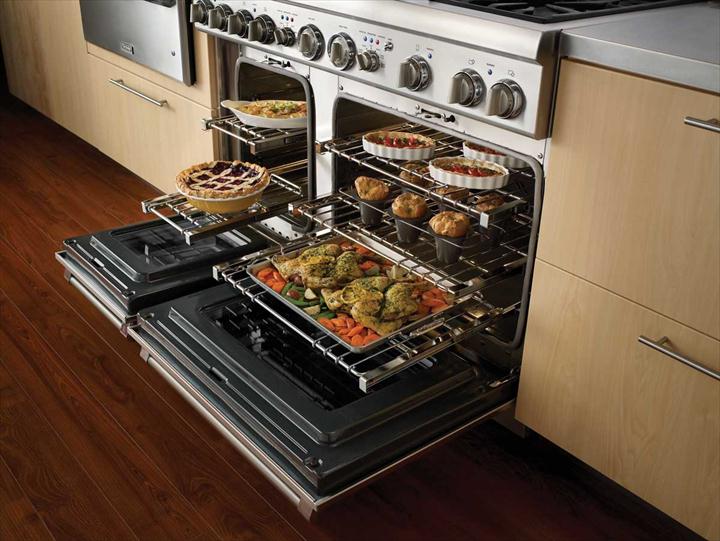 And, even the footprints of the home are changing to accommodate entertaining. Kitchens are being designed with catering kitchens, which operates as a back-of-house type kitchen while a serving kitchen in the front-of-house allows for entertaining guests. This keeps all the hustle and bustle behind the scenes. This responsive home, designed by Bobby Berk, showcases below a serving kitchen with access to a catering kitchen behind the two doors.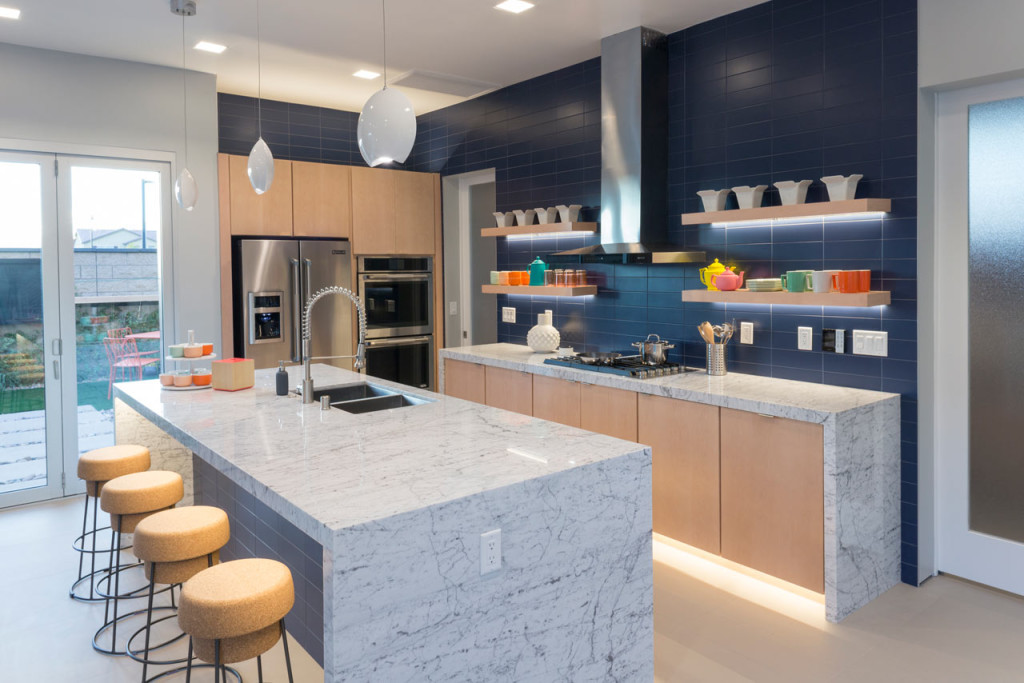 Lifestyle is driving design in Kitchen and Baths, through these top design trends. And, as we like to say…
"It's not just about a beautiful home, it's how you live in it." – Pulp Design Studios
We love that Kitchen and Bath is trending towards how people are actually living in their spaces, and not the status quo, so we can bring these benefits to our clients in a more accessible way.
Credits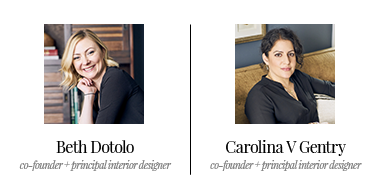 GET INSPIRED
SUBSCRIBE TO OUR NEWSLETTER TO
GET AN INSIDER LOOK IN YOUR INBOX