8/11/21
7 Tips for Mixing Patterns Perfectly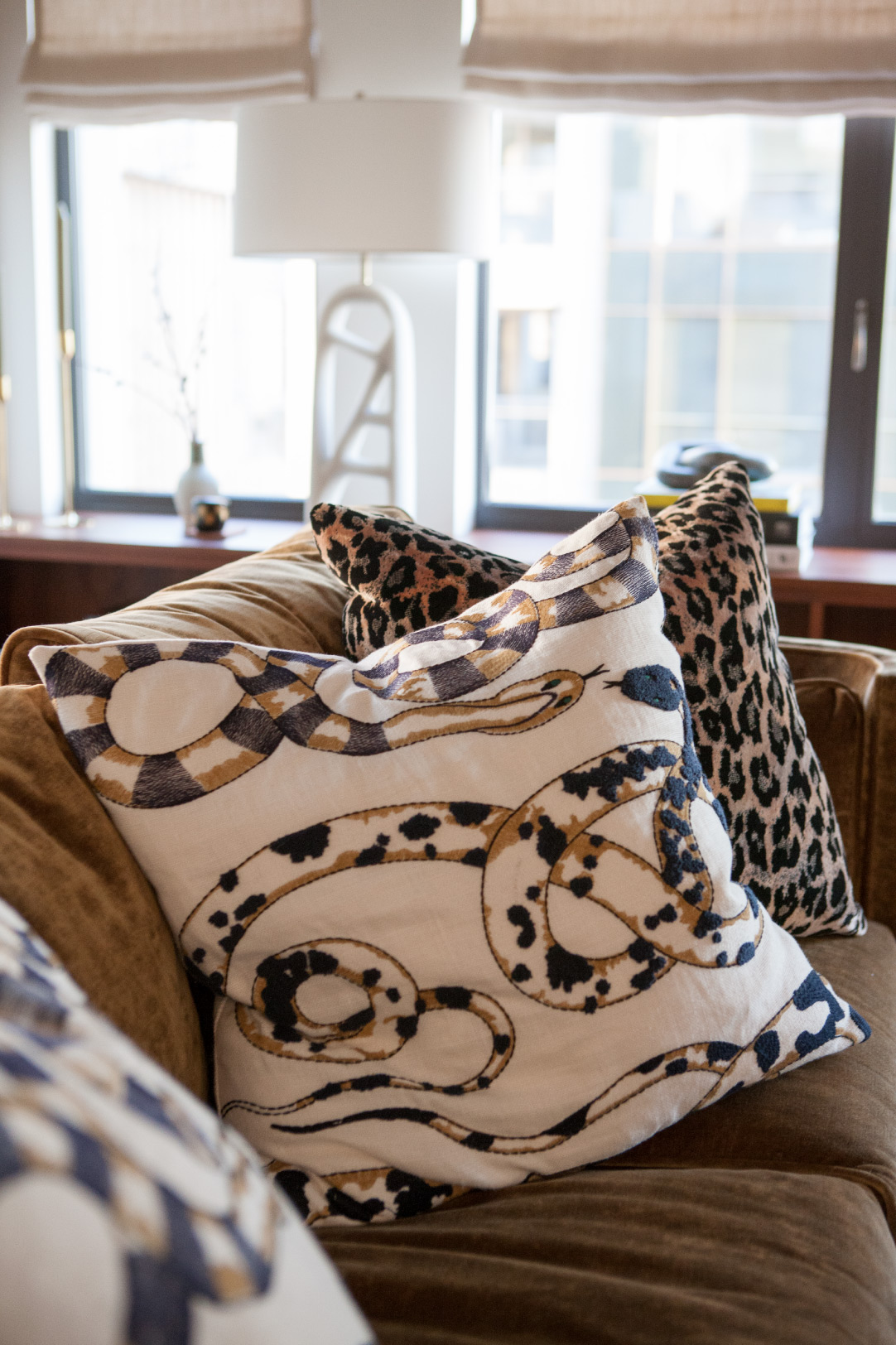 The Pulp team are experts at using multiple patterns in a room, but it can be tricky! In fact, it's one of the most popular questions that we get. So we want to break it down and make it easier for you! Here are our top 7 ideas for making that magic mix in your home.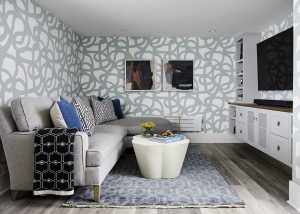 1. Choose Just a Few
Using three to four patterns creates the perfect balanced mix. If you use more than that, you can create visual confusion, especially in a small space. In the room we designed above there are four patterns: in the wallpaper, the throw, the pillows, and in the rug.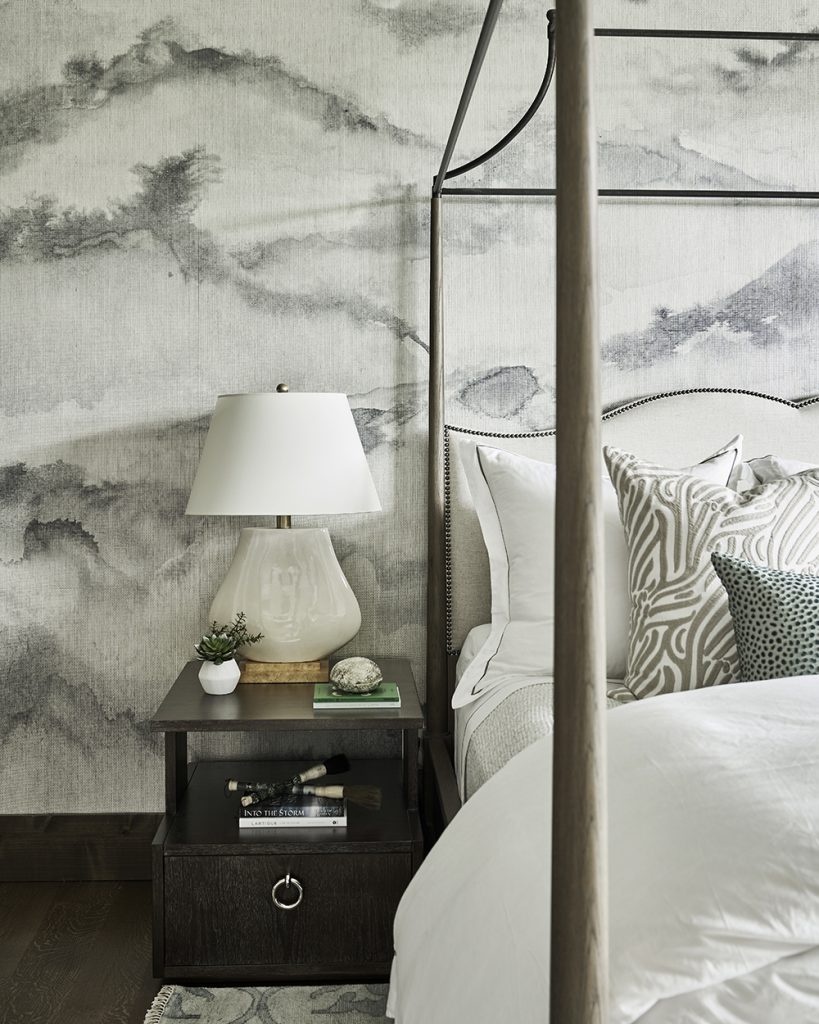 2. Mix the Scale
Select different scales of patterns for the best mix. In the Pulp-designed bedroom above, you can see that the wallpaper is the largest-scale pattern in the room. Then the rug and large pillow are a mid-sized scale, and finally the smaller pillow has a tiny dot pattern. There should be a transition between the sizes of the patterns.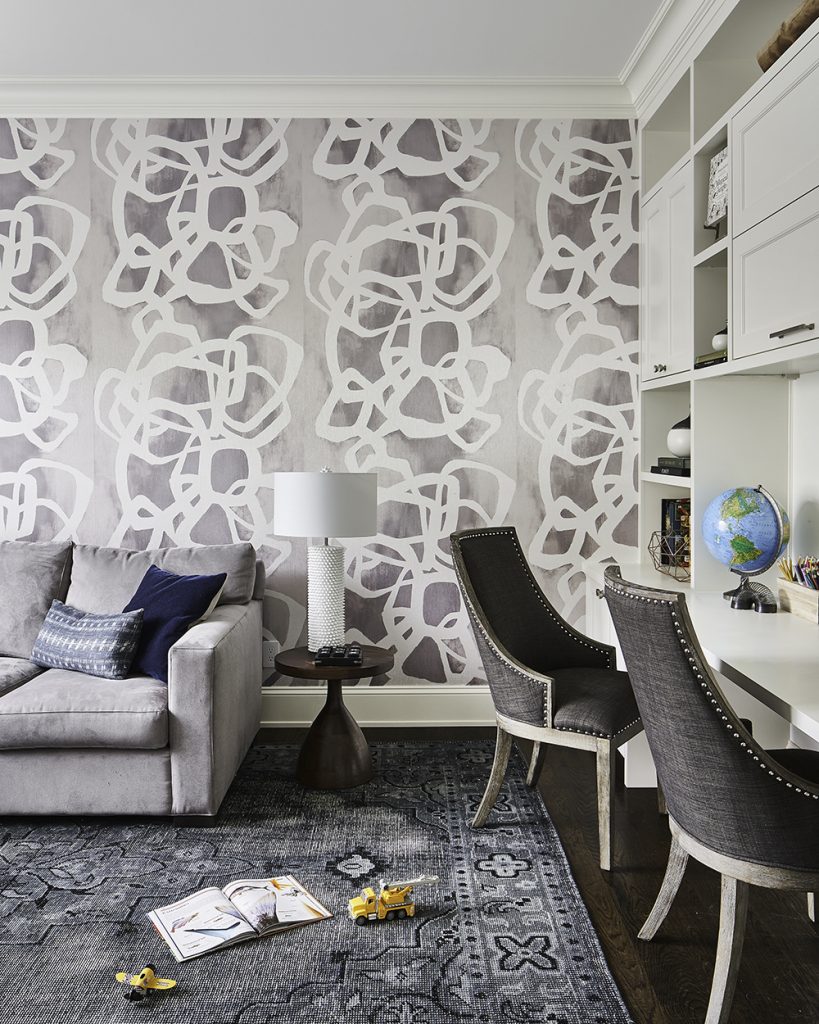 3. Switch Up Your Style
If you have a very traditional pattern, like the rug in this study, try a modern pattern for balance. The wallpaper is the focal point here, of course, and its contemporary design is a great complement to the rug.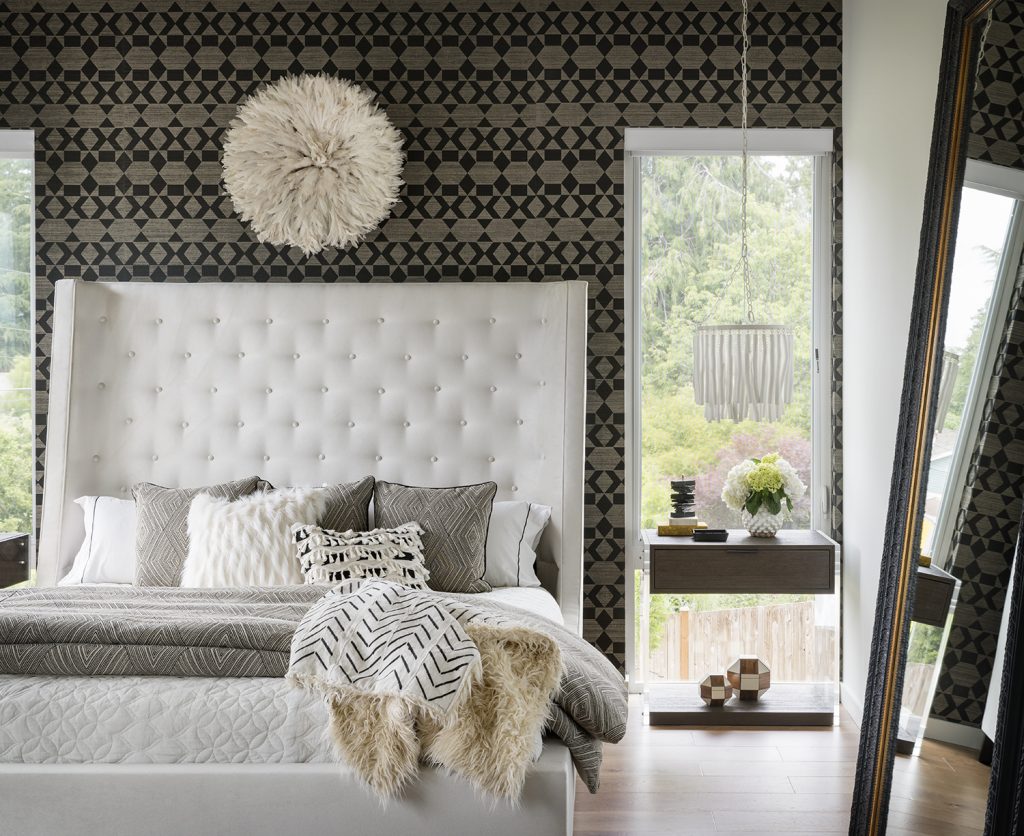 4. Make a Color Connection
To keep a room from being too visually chaotic, try using color as a throughline to tie every-thing together. You can go monochromatic, like we did in the bedroom we designed above, or use just one or two complementary colors.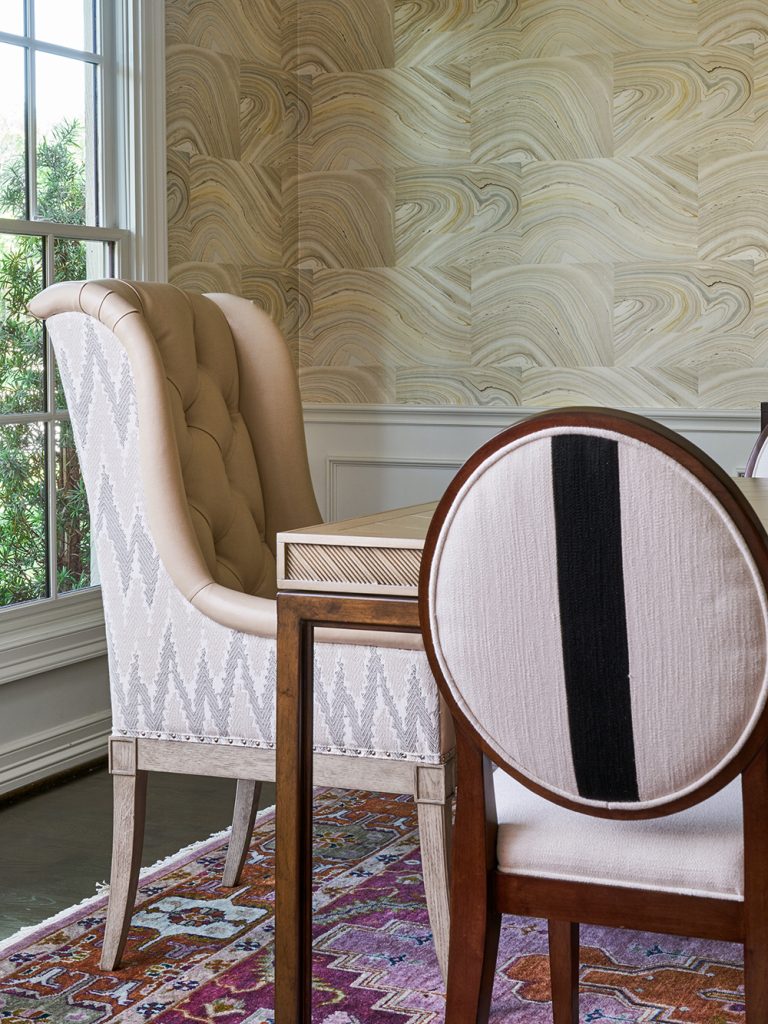 5. Blend Simple and Complex
The mix is the key to success, and at Pulp we like to combine simple patterns with more complicated motifs. In the dining room above, the rug has an intricate pattern, as does the wallpaper. But the two chairs have much more simple designs. That gives your eye a place to rest.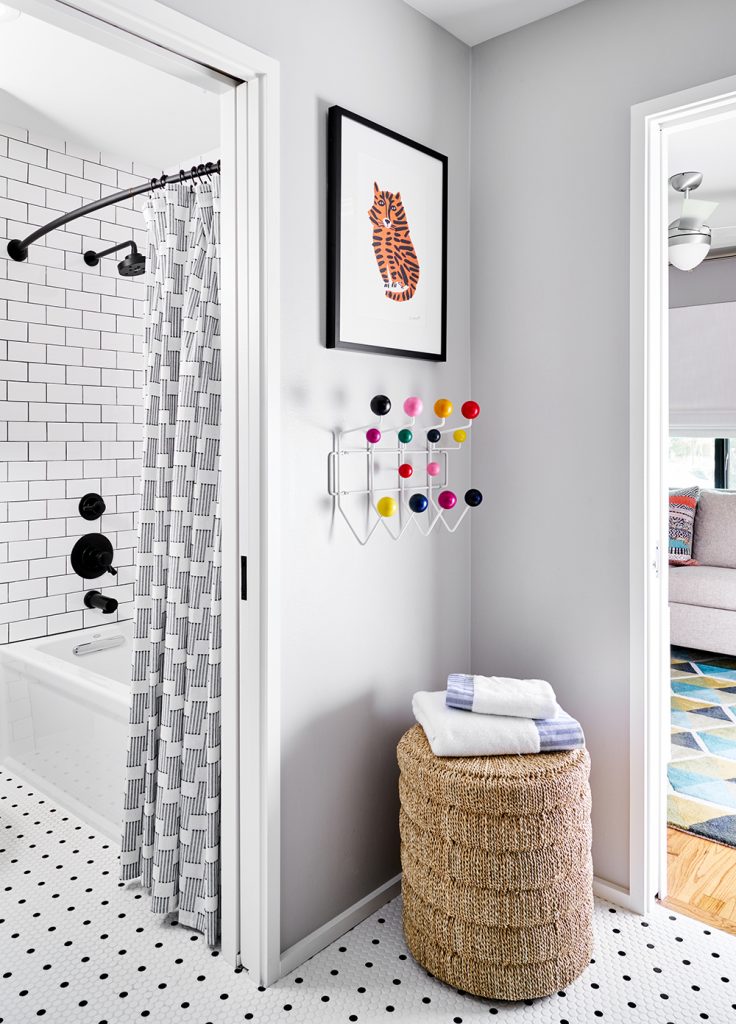 6. Remember Texture
Texture can also create pattern, like in tile or fabrics. So keep the scale and color of those patterns in mind, too!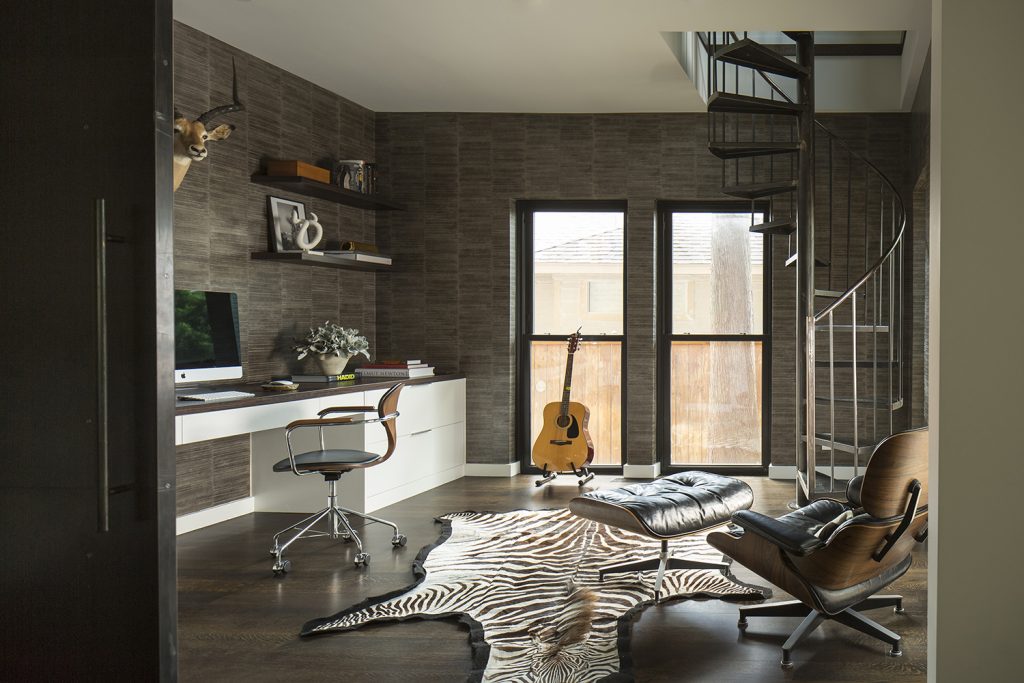 7. Less Is More
The most important rule is to keep things balanced. Animal prints are fantastic, but you usually only want one per room. The subtly patterned wallpaper in this room lets the faux zebra draw your eye.
Use these tips to start mixing patterns like a pro! Or, if you're still feeling nervous, give us a call. We love to mix things up!
Credits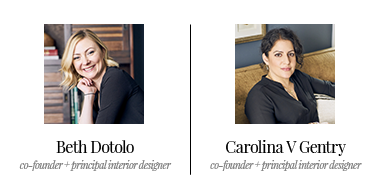 GET INSPIRED
SUBSCRIBE TO OUR NEWSLETTER TO
GET AN INSIDER LOOK IN YOUR INBOX