12/13/21
Beth's Favorite Martini: Dirty with a Twist, Stirred not Shaken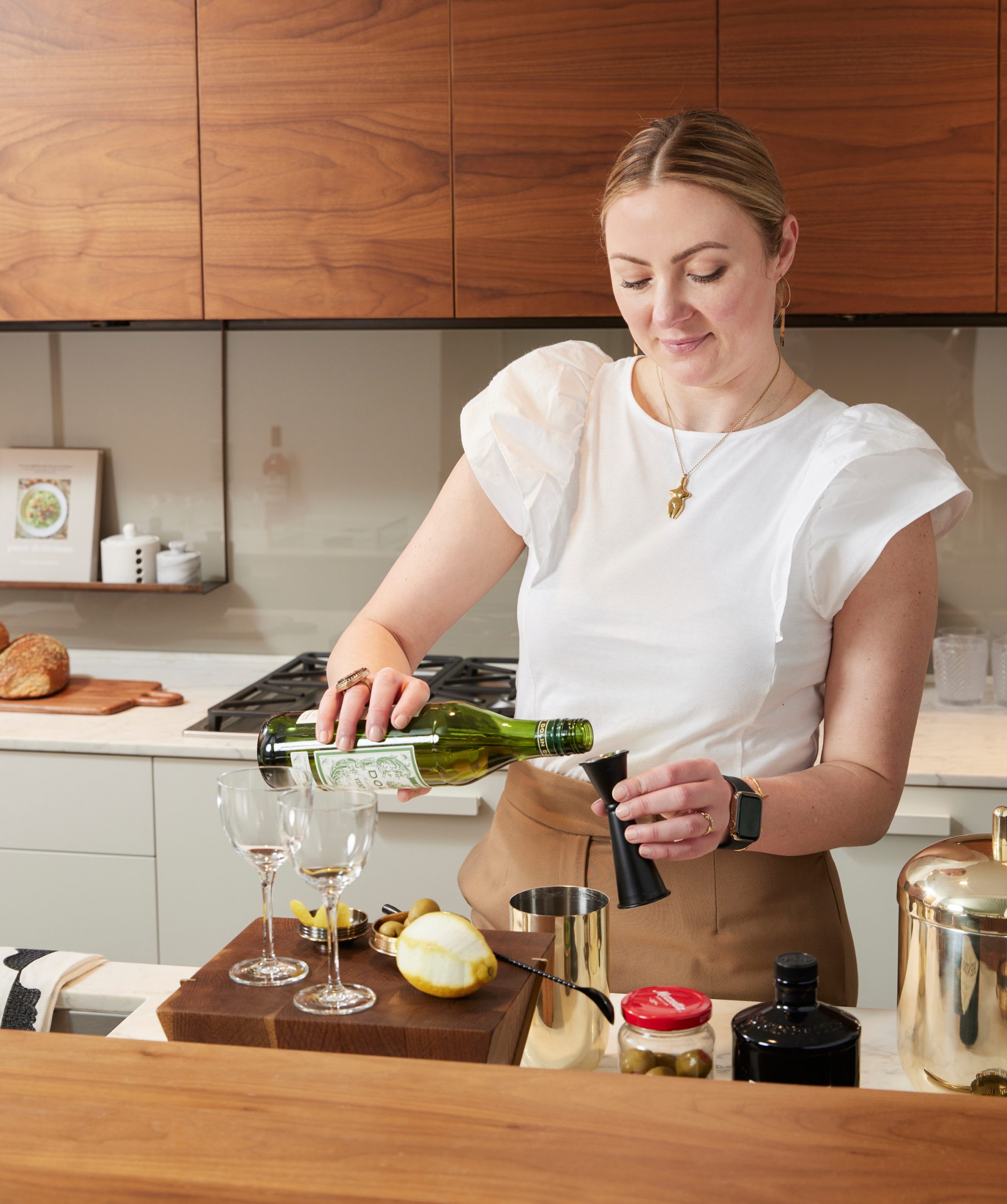 Today I'm sharing my favorite version of the classic Martini. This take on a classic dirty martini with a twist adds an extra touch to the taste buds. Bright and briney is how I love it!
Beth's Favorite Dirty Martini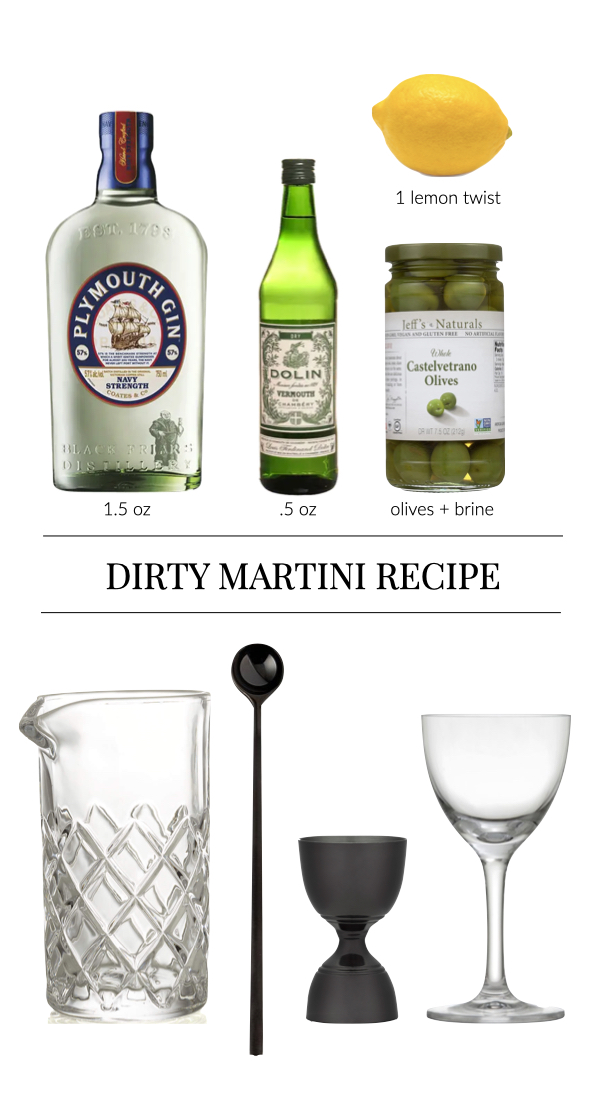 INGREDIENTS
1.5 oz. gin | .5 oz dry vermouth | .5 oz olive brine | 1 twist of lemon | 1 olive | ice
EQUIPMENT
Nick and Nora glass | mixing glass | bar spoon | jigger
INSTRUCTIONS
Add gin, vermouth, and olive brine to mixing glass. Fill mixing glass 3/4 full with ice and stir with bar spoon for 20 seconds. Use hawthrone strainer and fill glass. Squeeze lemon rine over glass and rim the edge with peel. Garnish bamboo pick with lemon twist and olive. Serve up, relax and CHEERS!
Credits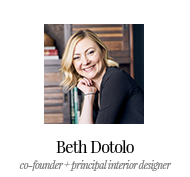 GET INSPIRED
SUBSCRIBE TO OUR NEWSLETTER TO
GET AN INSIDER LOOK IN YOUR INBOX