1/11/18
Go #DryJanuary Crazy With This Shrub Recipe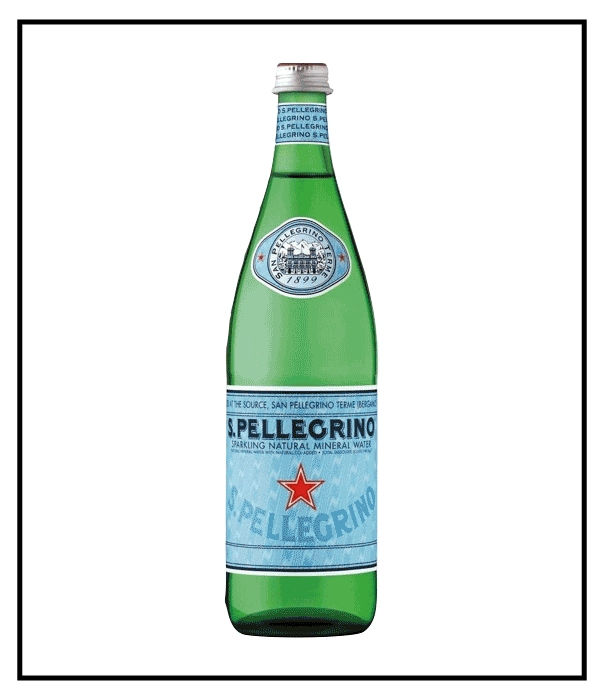 Ever heard that vinegar is good for you? It's true, but we get it… it's easy to be deterred from drinking a cup of what can taste like toxic apple acid. But, it's that time of year again — resolutions lists are miles long and gym memberships have never been used more.
Cutting down on alcohol is a good step towards healthy, wholesome living and we'll be the first to say we could use one or two (or three or four) fewer cocktails a week. We've been longtime fans of a fresh shrub and thought there was no better time than Dry January to give you the lowdown on how you can craft this beverage deliciousness for yourself.
If you've never heard of a shrub before, you're probably wondering what type of drink would have the same name as a small woody plant. A shrub is actually a syrup made from sweetened fruit-infused vinegar that can be mixed to make alcoholic or non-alholoc drinks. And they're delicious!
How To Make Your Own Shrub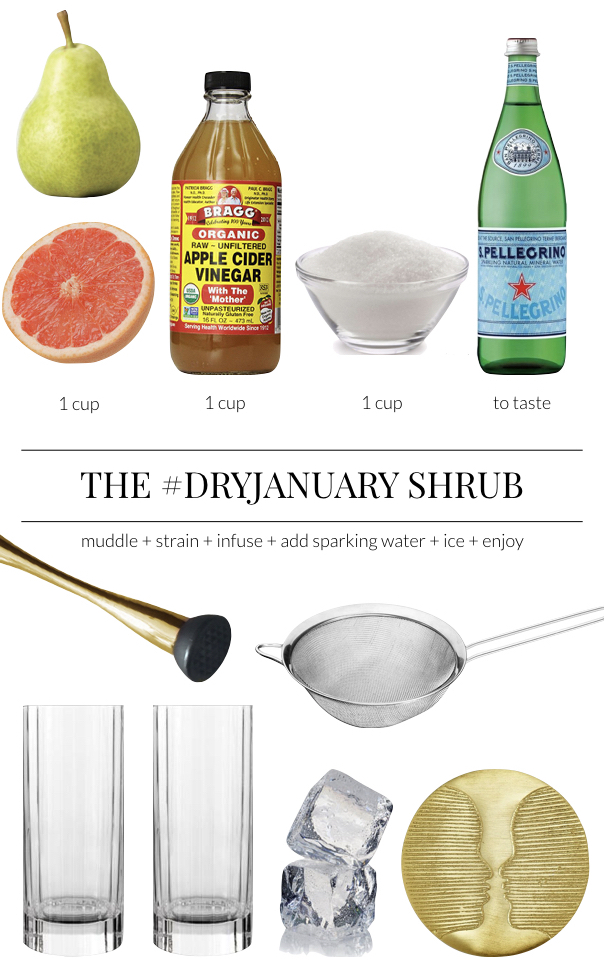 INGREDIENTS
1 Cup Seasonal Fruit — For winter, go for grapefruit, apple, or any berries you can get your hands on
Apple Cider Vinegar
1 Cup Sugar — Substitute honey or agave as a healthier alternative
Sparking Water
APPARATUS
Muddler
Fine Mesh Sieve
Jar for Infusion
Glasses
Gemini Brass Coasters
METHOD
Add your choice of in season fruit and sugar to a mixing bowl and muddle together. Cover and let sit for 1-2 hours.
Combine the fruit and sugar mixture with 1 cup of vinegar in a sealable container. There are many variations of shrub recipes, but we like apple cider vinegar best for taste and health benefits. Let the mixture sit at room temperature for 5-7 days, shaking about once a day.
Pour the mixture through a fine mesh sieve, pressing fruit to extract all liquid and flavor. Yay, you made a shrub!
Pour shrub syrup into glass and top off with sparkling water to taste.
You can refrigerate your extra shrub syrup for up to three weeks!
As interior designers, entertaining is always on our minds, so we love a good recipe that's simple, but impressive to serve at your parties and dinners! Keep those entertaining and health goals going strong!
For professional interior design services, contact Pulp Design Studios®.
Credits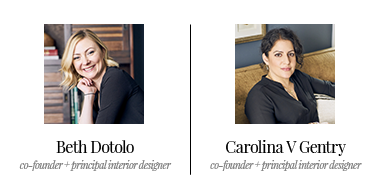 GET INSPIRED
SUBSCRIBE TO OUR NEWSLETTER TO
GET AN INSIDER LOOK IN YOUR INBOX