10/28/20
How to Layer Light Like a Pro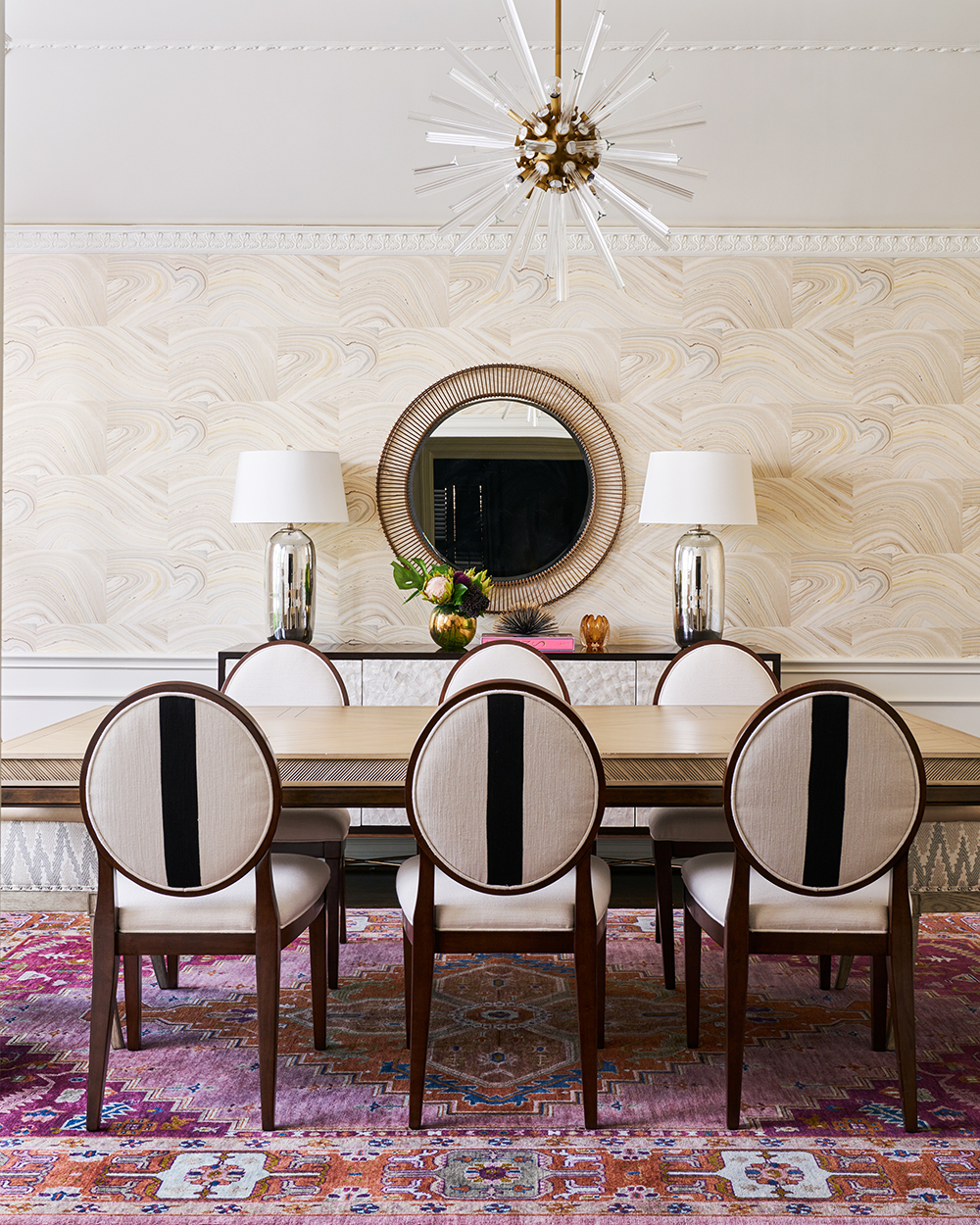 Electrical plans aren't exactly the sexiest thing when it comes to interior design – but it's so critical to a room's functionality. The Pulp team likes to layer light into a room so there are lots of options from romantic to insanely bright. But what do we mean by "layering light"? It's all about giving yourself plenty of choices. Here are our favorite go-to light options.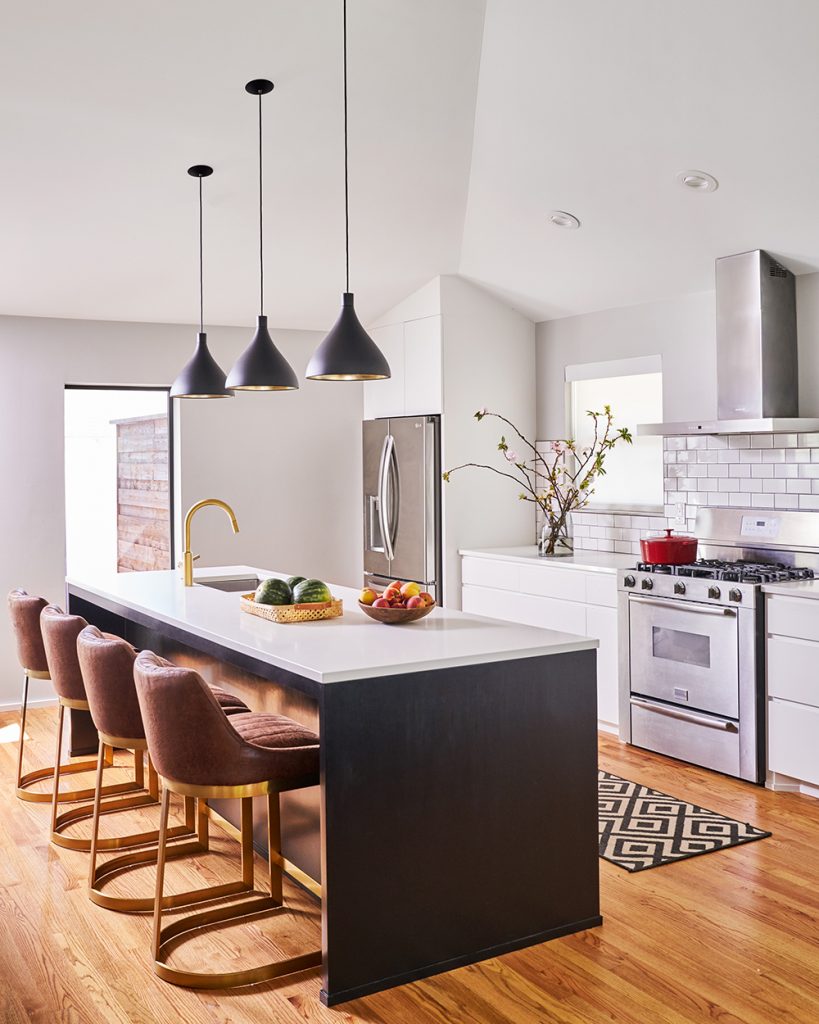 Task Lighting
Task lighting is a light source that shines directly on an area where you are working or reading. This is a layer that's so important in a kitchen. As you can see above, the pendants shine right on the island for meal prep, homework, and more. Task lighting can also be a bright floor lamp with a swing arm that can be positioned over a book or needlework.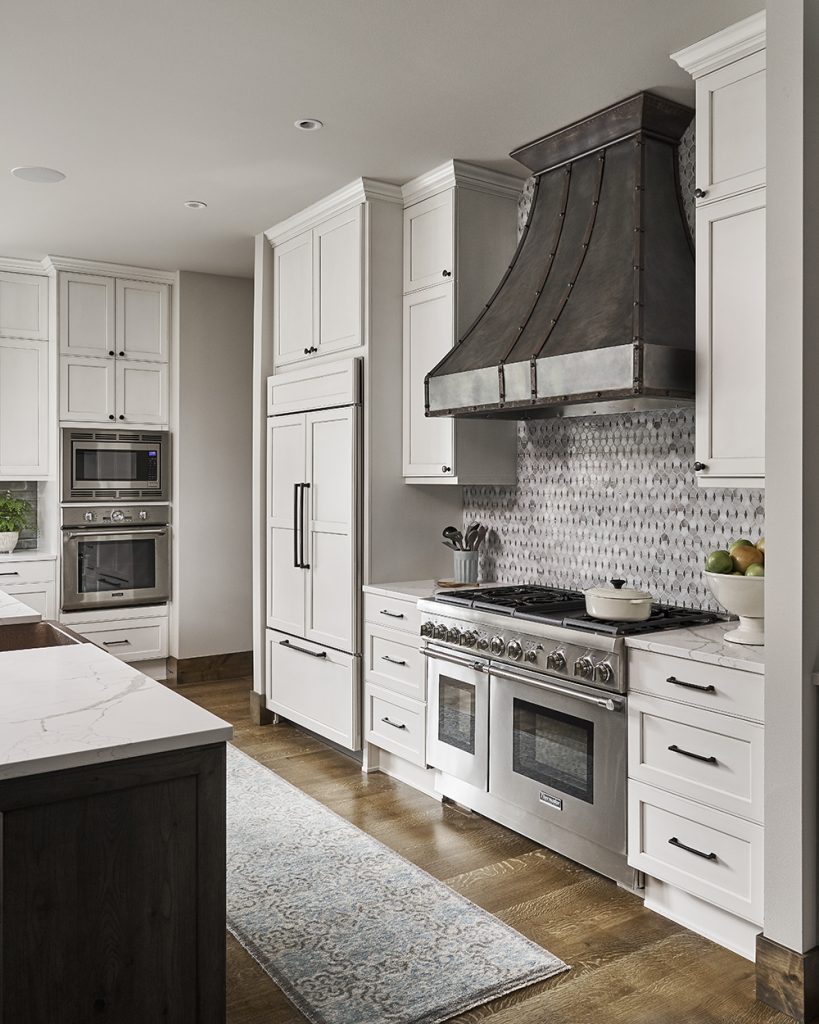 Canned Lights
Canned lights are set flush with the ceiling and give the brightest light, but stay out of sight when they aren't needed. You usually see these in a kitchen or living area. And this is where an electrical plan is important. With that plan, you are determining where every outlet, USB port, light, and ceiling fan needs to go. So it's smart to think about where you'll need the brightest light. Canned lights can also be set on a dimmer, which gives you even more control.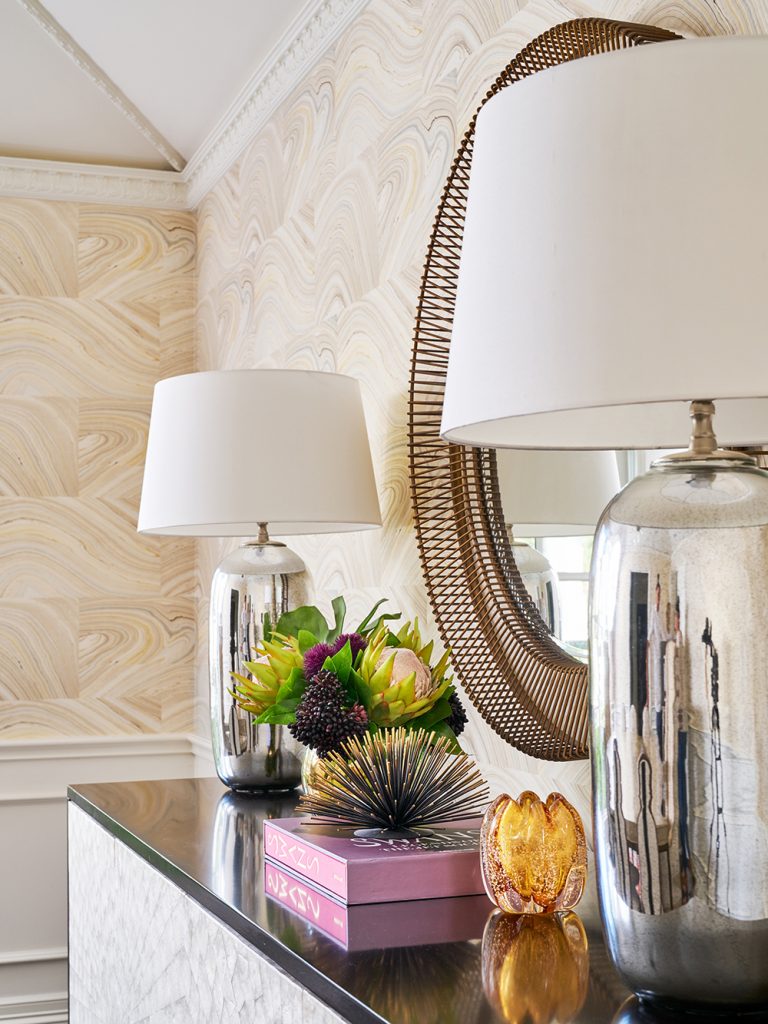 Table Lamps
When you want to set a mood, there's no better light than a table lamp. If it's burning solo, it softens the room. Add it to another light source and it can really bring the brightness. We love to use table lamps on dining room sideboards like the one above. That gives you the choice of using the overhead light (usually a chandelier) or just the table lamps to set a mood.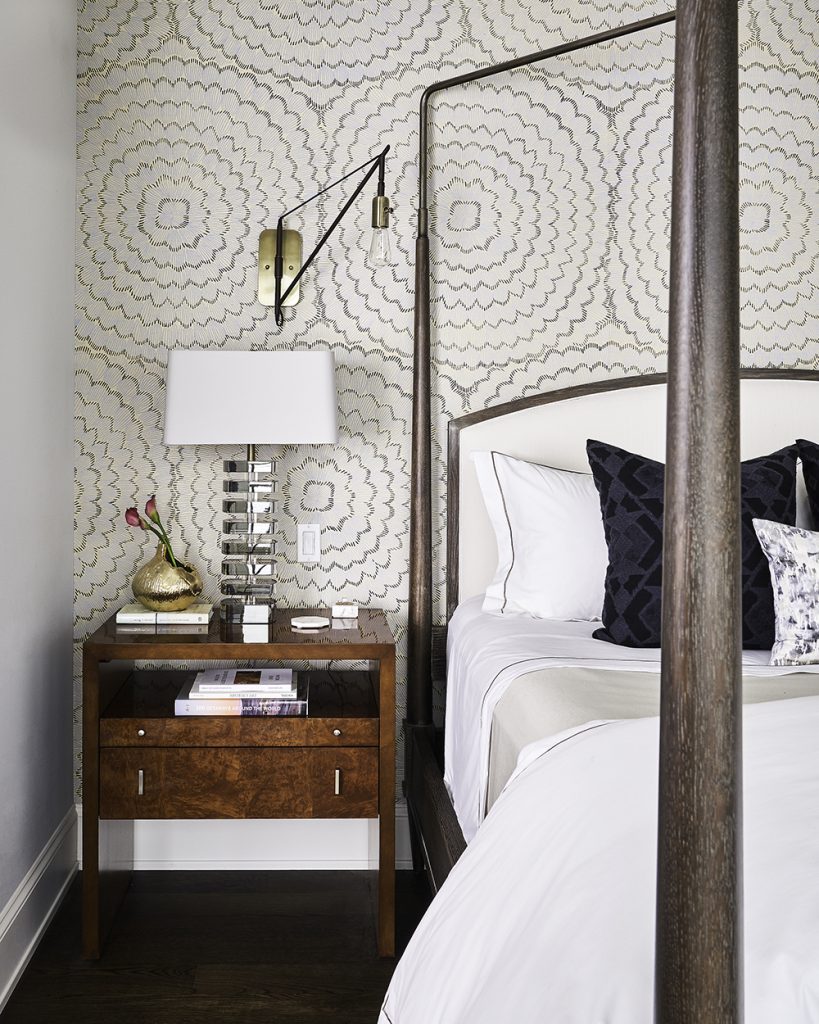 Bedside Lighting
The photo above really showcases layered lighting. The table lamp is great for lighting the room, but that wall-mounted reading light will put the light directly on a book for our client who loves to read in bed. As you can see, the more light options, the better!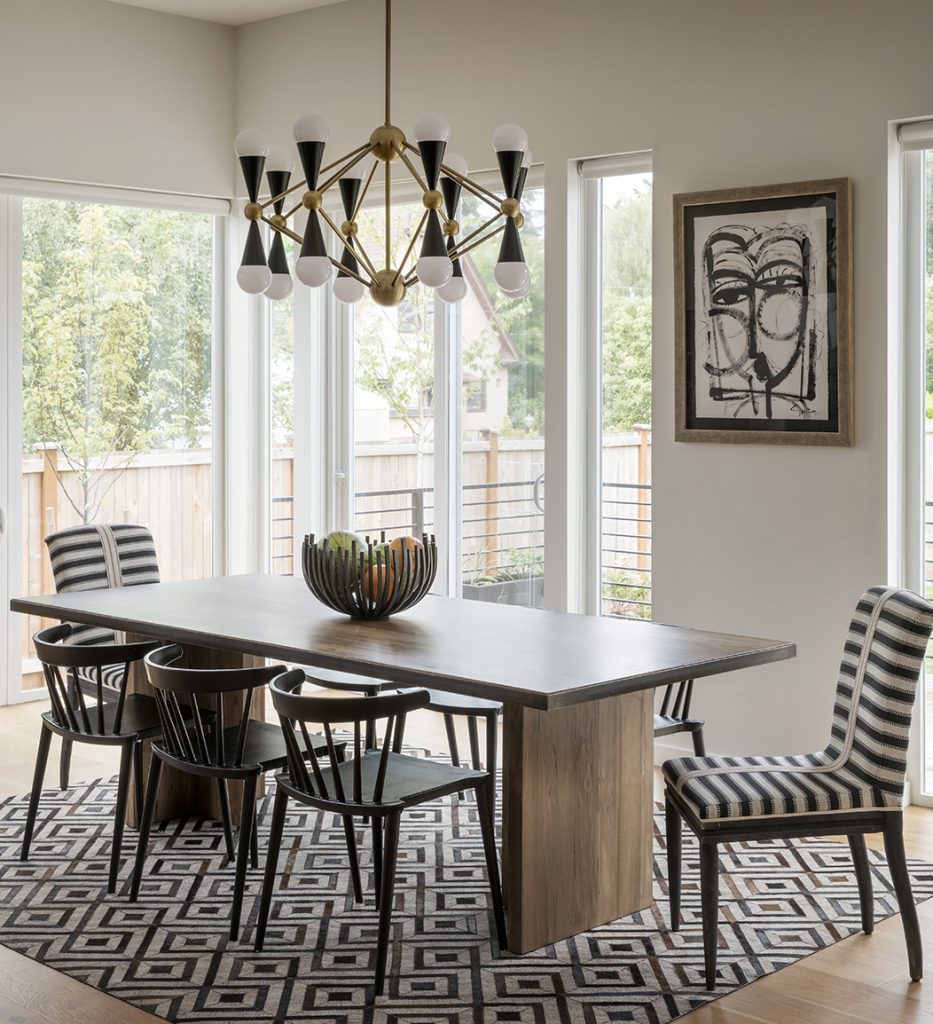 Statement Lighting
Whether it's a chandelier, a flush-mount design, or a pendant, a statement light fixture serves a dual purpose. Of course it should be functional and provide great light. But it also can be a gorgeous sculptural moment that wows. We love the one above – it gives our clients a real moment of drama in this dining area. And we also added a dimmer to give it even more functionality.
Need help with that all-important lighting plan? We definitely can create that for you as part of our full-service design! Contact us by clicking here.
Credits