2/28/22
The Art of "Hiding" Your TV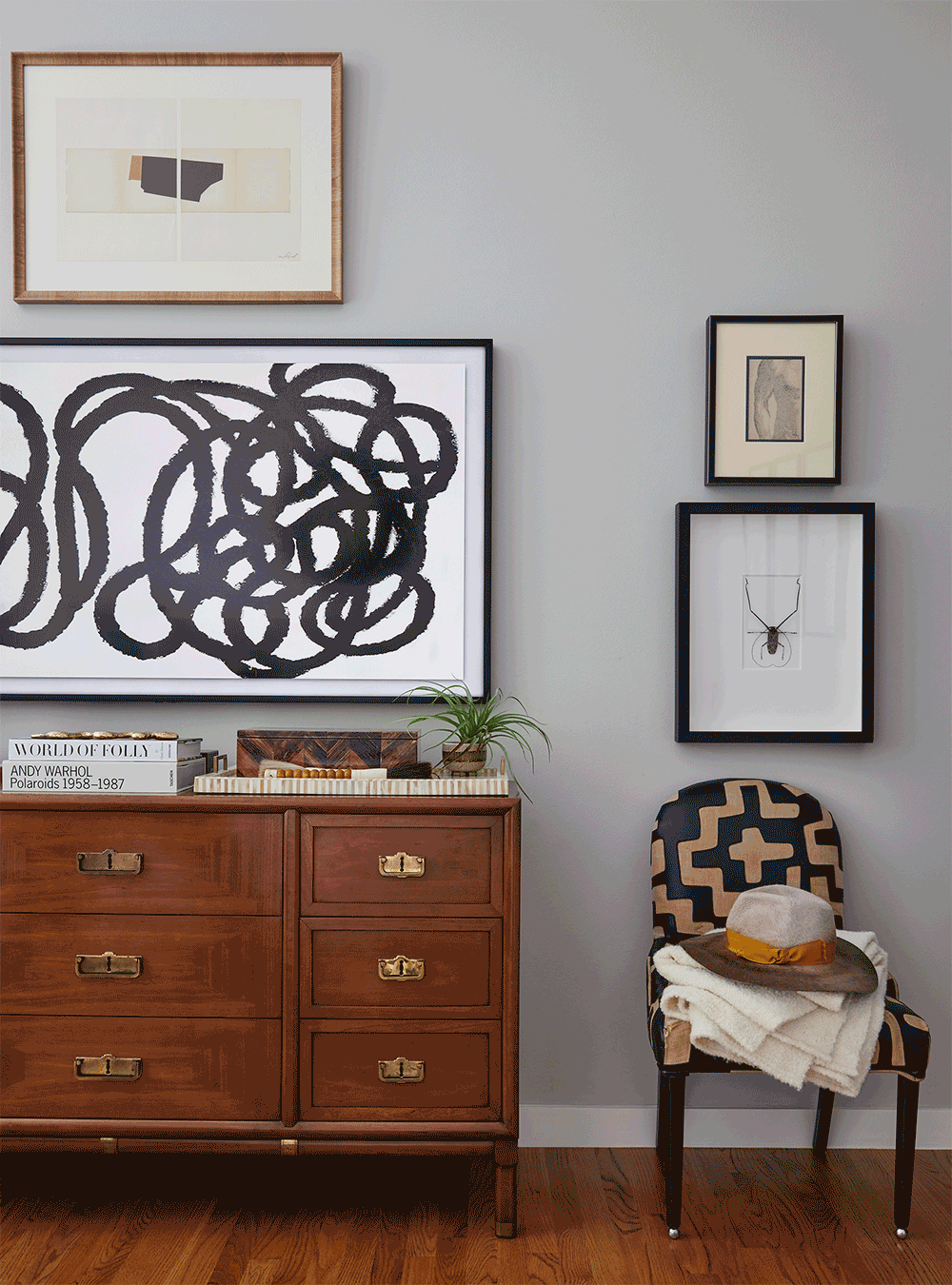 For years there's been a debate about whether to hide the television in a cabinet or in some other clever way, or to leave it as a big black square in the room. Designers are always looking for ways to cover up the "black hole" of a TV so the room has a cohesive design, but it isn't always possible. Now there's a TV available that solves the design dilemma, and even enhances it!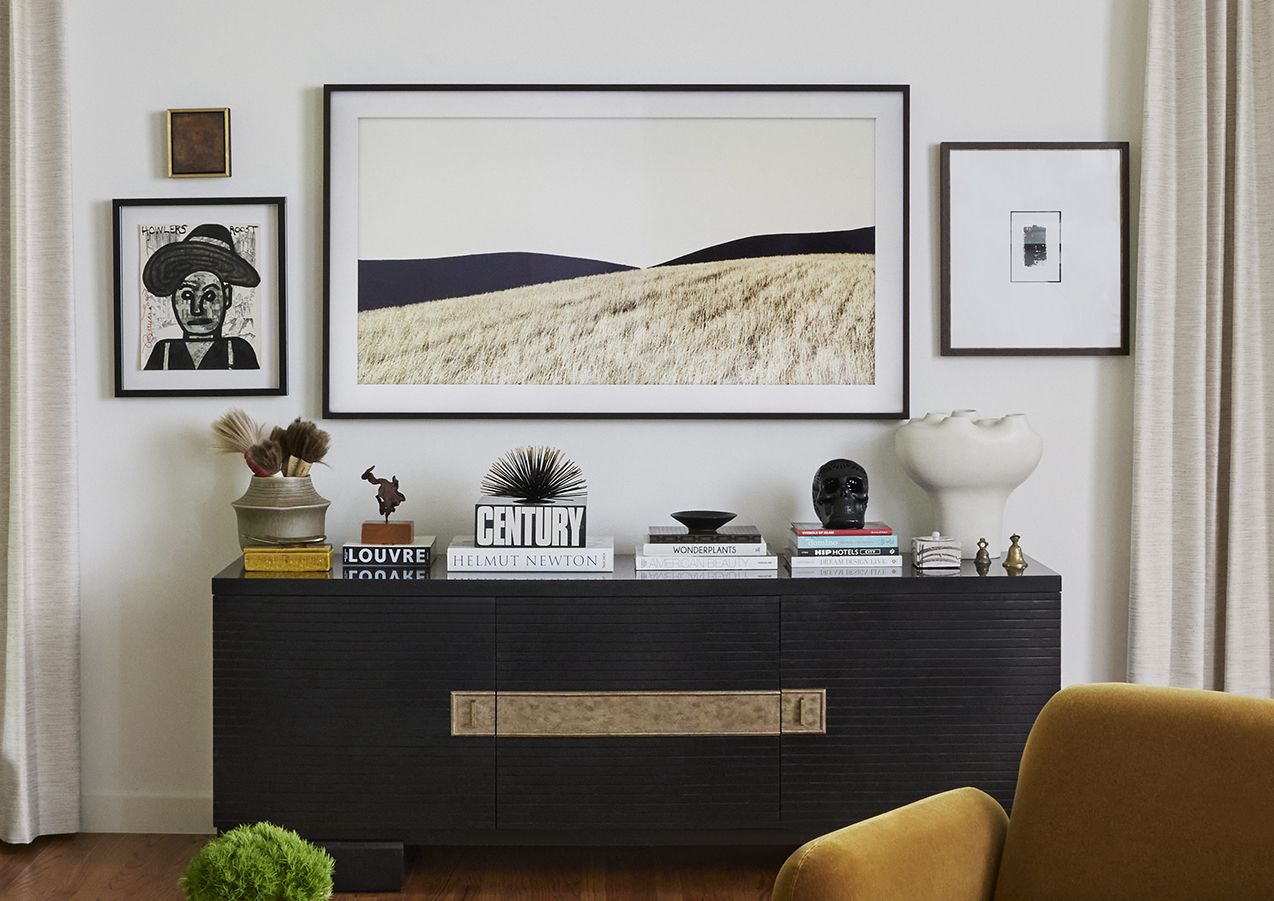 Samsung's Frame TV is a high-resolution QLED TV when it's turned on, and it's a beautiful piece of framed art when it's off. You can see in the photo above that it's hard to tell which of the framed pieces is the TV!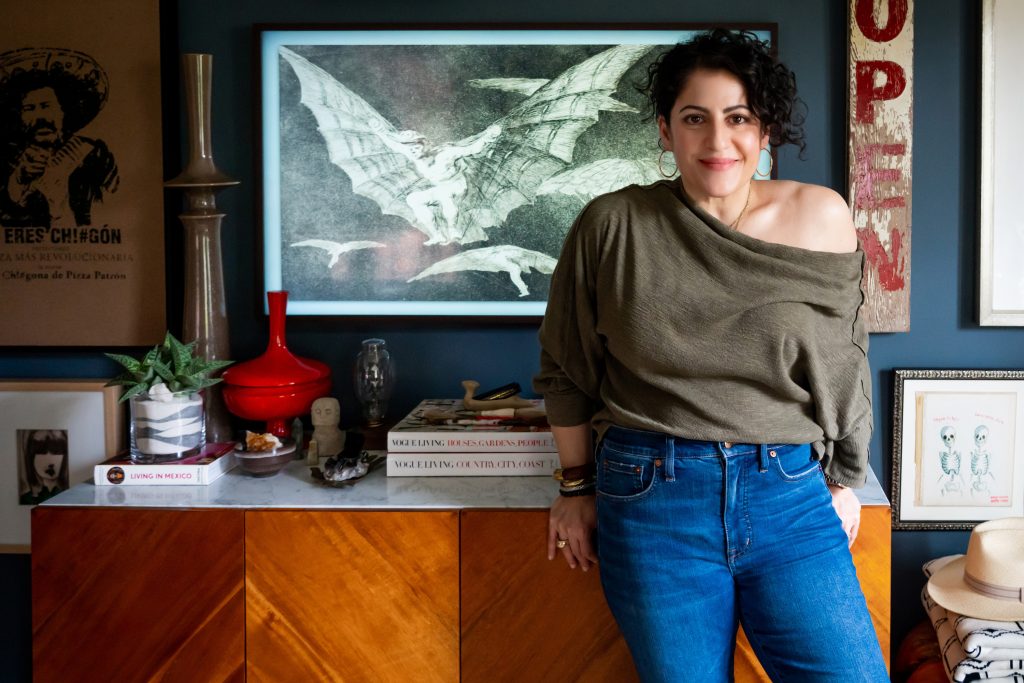 The Samsung Frame is so fabulous that Pulp co-founder Carolina Gentry bought them for her own home.
You can select from several frames for the television, giving you a lot of options for either matching frames in the room, or complementing them with a great coordinating look.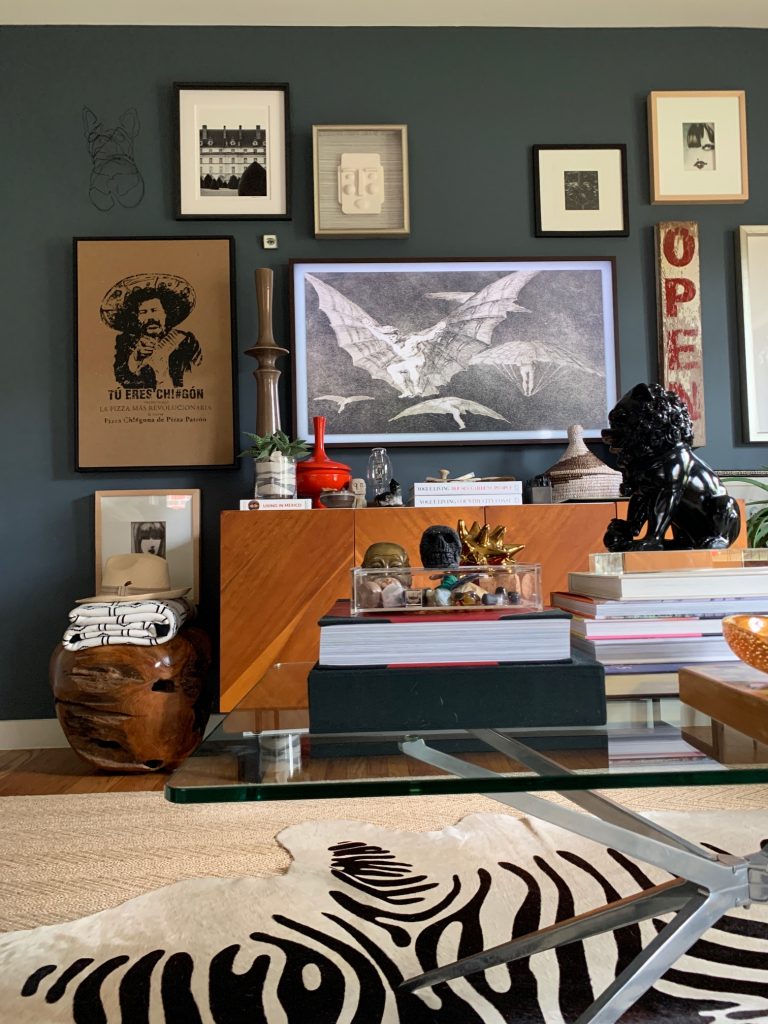 And with 1,200 available pieces of art, you can find a look that's inspiring and mesmerizing! Art is available from iconic institutions like Museo del Prado, the Victoria & Albert museum, Artspace, Saatchi Art, Minted, and more. You can change up the art to suit your mood or the decor – the options are up to you.
The technology is also cutting edge since it's a Smart TV that offers the highest-quality picture and sound. It also offers tap view, voice controls, multi-views and an eco remote. Accessories include an easel, a customizable wall with shelving, and hidden wiring. With looks AND smarts, we'll be recommending this design solution to our own clients!
Credits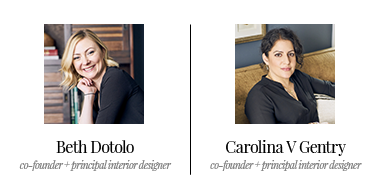 GET INSPIRED
SUBSCRIBE TO OUR NEWSLETTER TO
GET AN INSIDER LOOK IN YOUR INBOX