2/6/19
The Value of Building a Community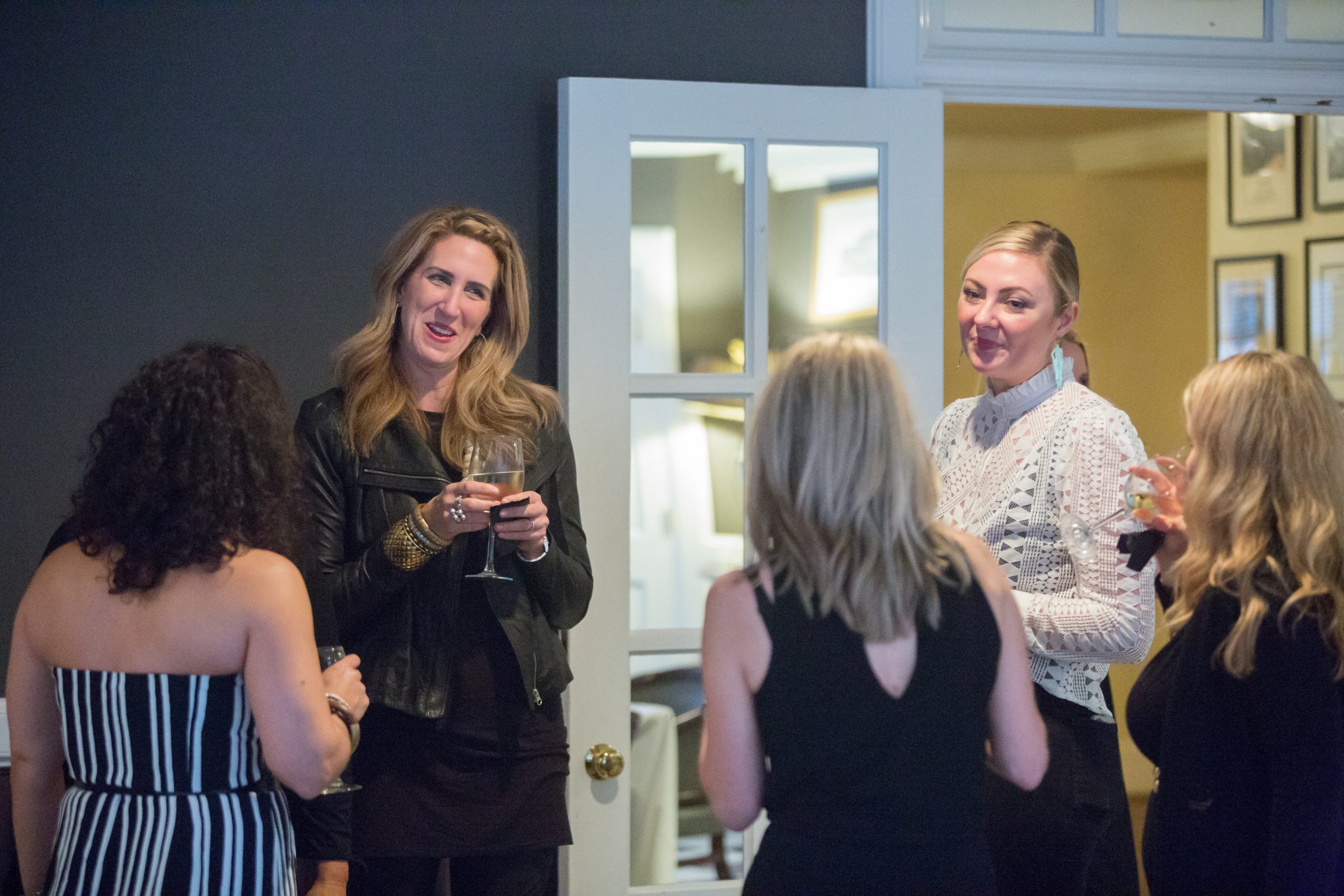 At Pulp Design Studios, we love to collaborate. Given that we're a partnership, it's in our DNA. Some people are surprised, though, when they learn that we love to collaborate with other designers. We've even had people ask us why in the world we want to network with people who might be our competition. Well we have 5 fabulous reasons, and we can illustrate them with photos from an exclusive designer dinner we hosted at the most recent High Point Market (Fashion Week for the furniture world)!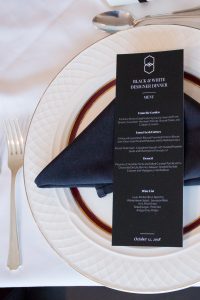 1. Other designers inspire us.
The reason we hosted the Black & White dinner for interior designers is to celebrate other creatives who inspire us! We love looking at beautiful rooms on Instagram and Pinterest as much as you do. When we see gorgeous interiors, they inspire us to stretch our boundaries and challenge us to push ourselves creatively. Although we all have our own styles and niches, inspiration can come from seeing how others interpret a room differently.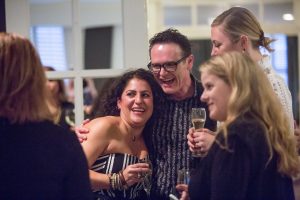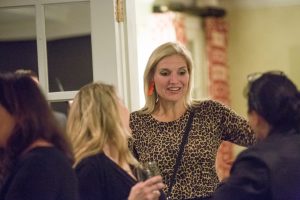 2. Networking is critical for any business.
You never know where a connection might lead! We've recommended other designers for jobs that weren't a fit for us. We've introduced our designer friends to contacts we think would be good partnerships for them. And we've had many generous industry friends do the same for us. It only makes us all more successful if we collaborate when and where we can.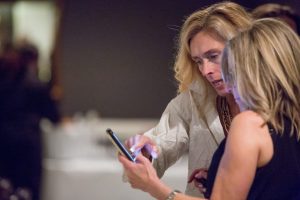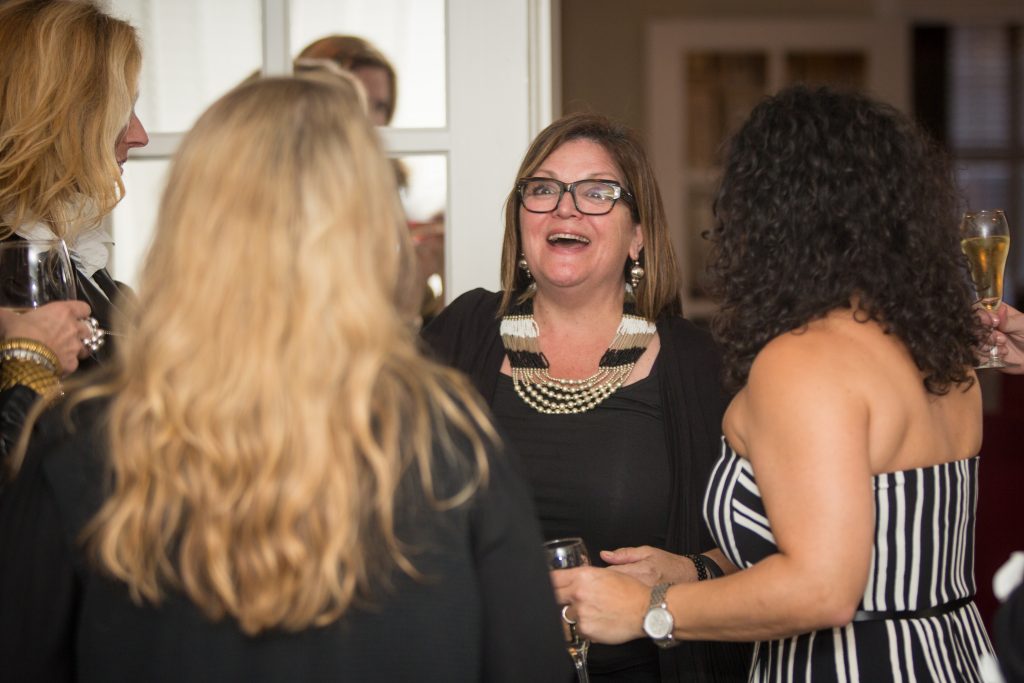 3. We learn from each other.
With our amazing network of designer friends, we talk about everything from where to find the best trim to what the going rate is for the best tile installer. At our Black & White dinner, we used ice-breaker questions to talk about everything from our biggest design issues to our favorite clients! What we learn from each other makes us even more effective and efficient businesspeople.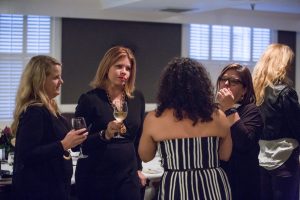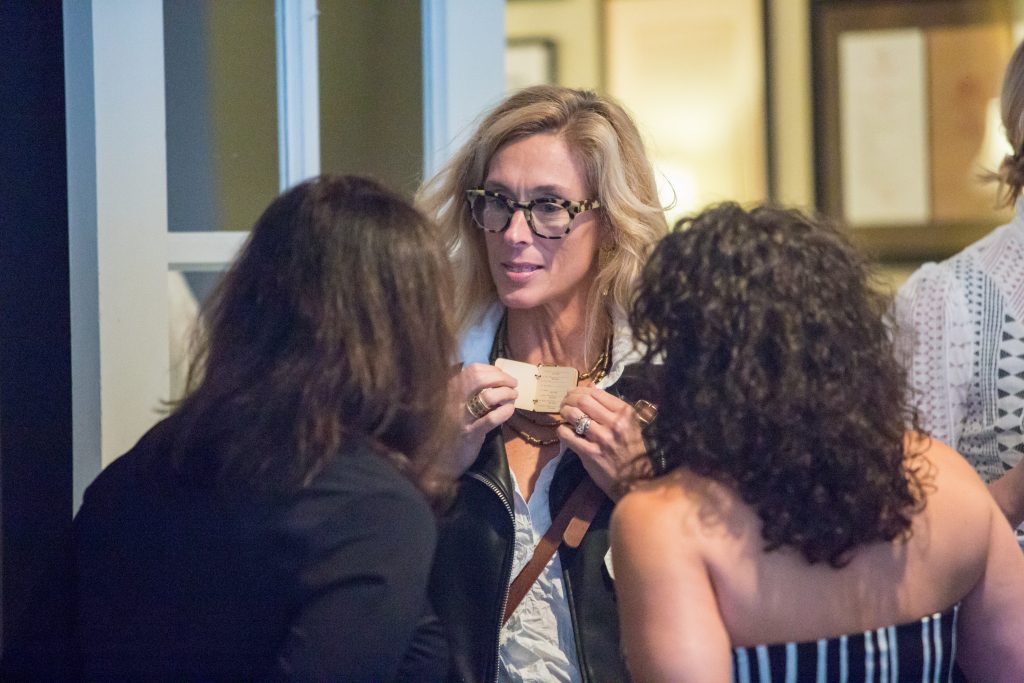 4. We solve problems.
Crowdsourcing an issue is instrumental in getting to the right solution! We host, and belong to, several industry forums where we can ask for help and ideas. If we're doing a showhouse in Napa, for example, we can ask for resources in that area to help us get the job done. And we're happy to help with any information or ideas that we can, too! We all win if we're all successful.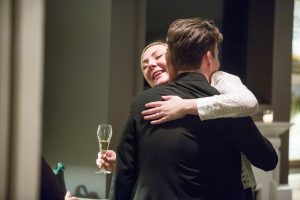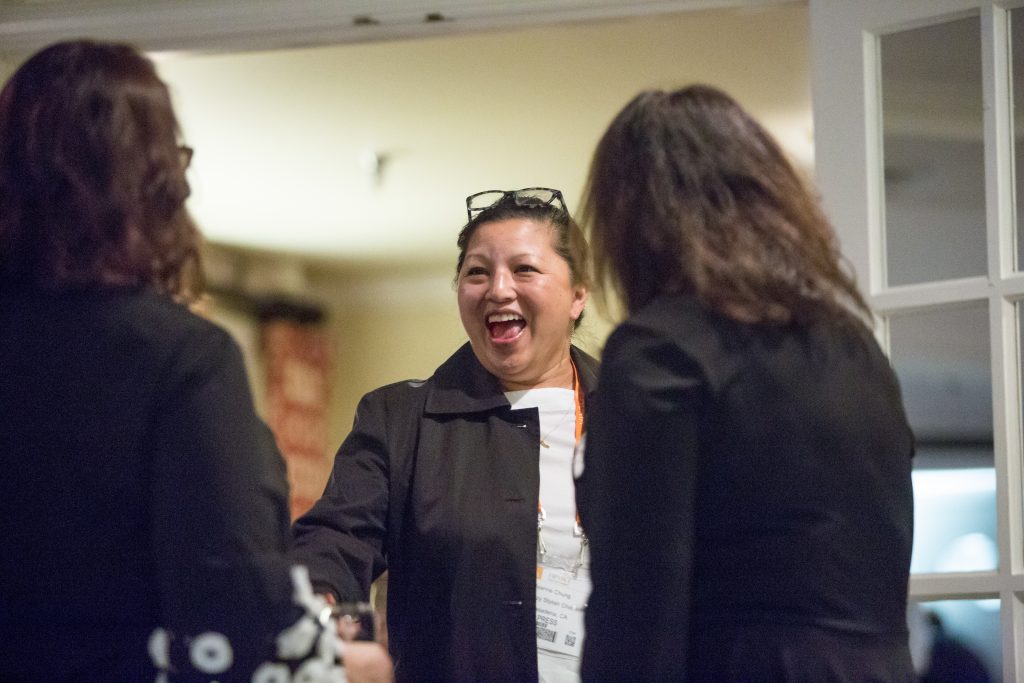 5. We make lifelong friends.
Relationships are really what life is all about. We feel that way about our clients and our designer friends. Making friends through our work is truly rewarding!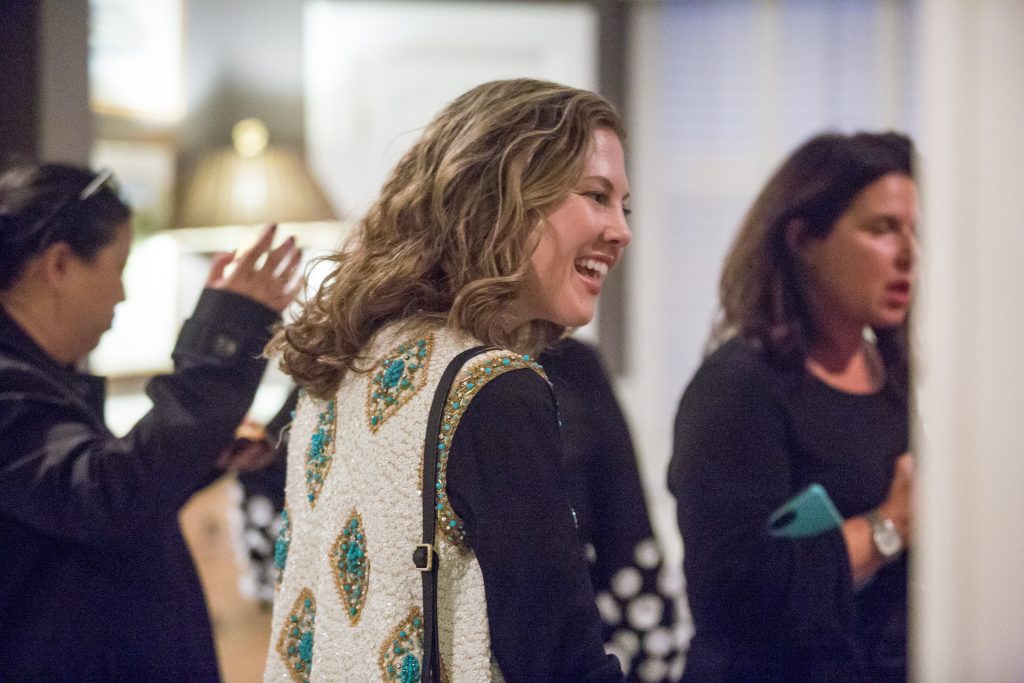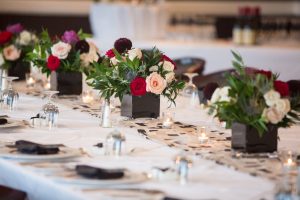 We loved hosting our first Designer Dinner, and look forward to many more! If you're in business, think about how you can work with people that might be your competition to help create success for everyone!
Here's the guest list for our first Black & White Designer Dinner – be sure to check out the work of these incredible creatives:
Jeanne Chung, Cozy Stylish Chic
Cheryl Kees Clendenon, In Detail Interiors
Kara Cox, Kara Cox Interiors
Kati Curtis, Kati Curtis Design
Lori Gilder, Lori Gilder Interior Makeovers
Jeanine Hays and Bryan Mason, AphroChic
Susan Jamieson, Bridget Beari Designs
Denise McGaha, Denise McGaha Interiors
Lisa Mende, Lisa Mende Design
Melissa Mittag, J. Banks Design Group
Krista Nye Nicholas and Tami Ramsay, Cloth & Kind
Glen Peloso, Peloso Interior
Natalie Reddell, Commander in Chic
Justin Shaulis, Justin Shaulis Inc.
Traci Zeller, Traci Zeller Interiors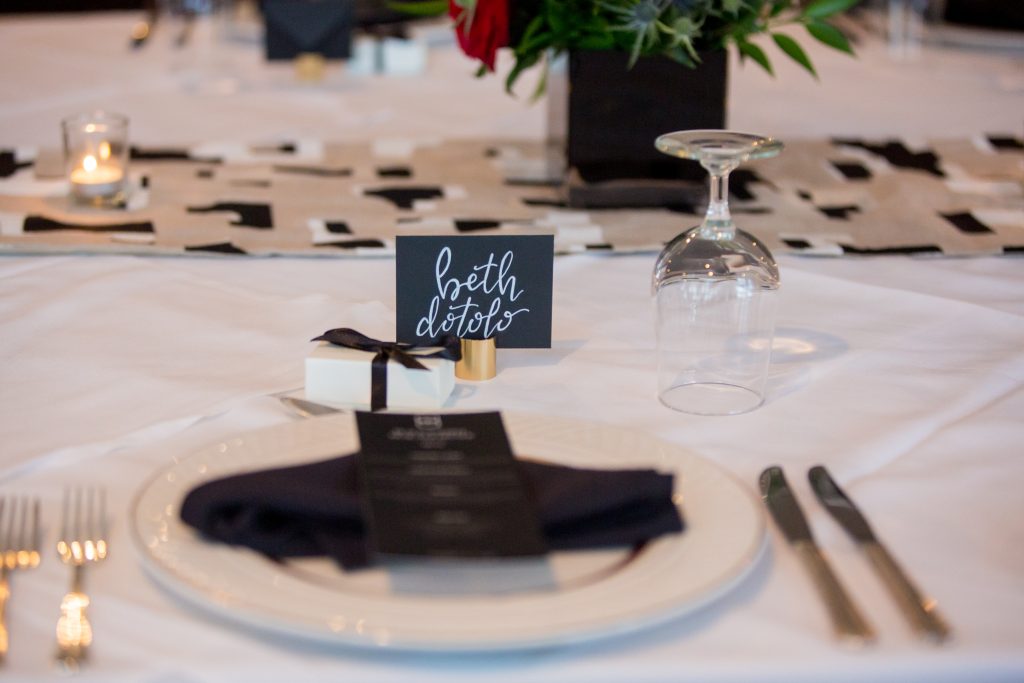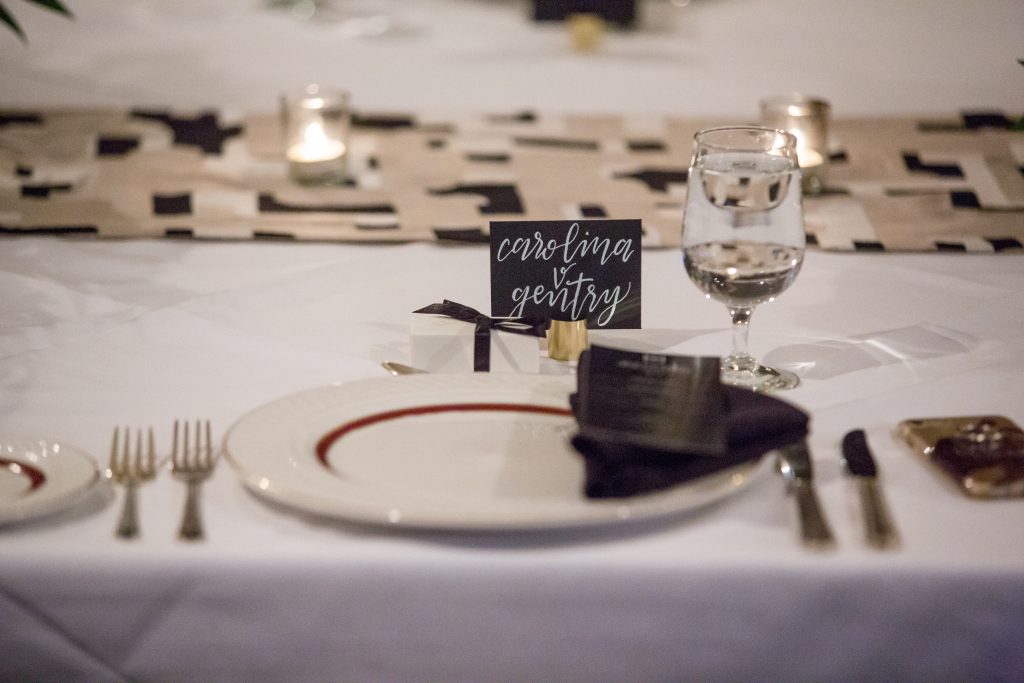 Credits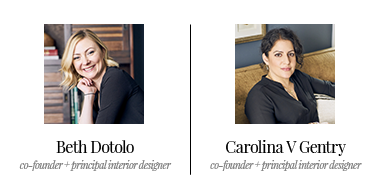 GET INSPIRED
SUBSCRIBE TO OUR NEWSLETTER TO
GET AN INSIDER LOOK IN YOUR INBOX