12/20/17
This Cocktail Recipe Is Worth Clinking Glasses For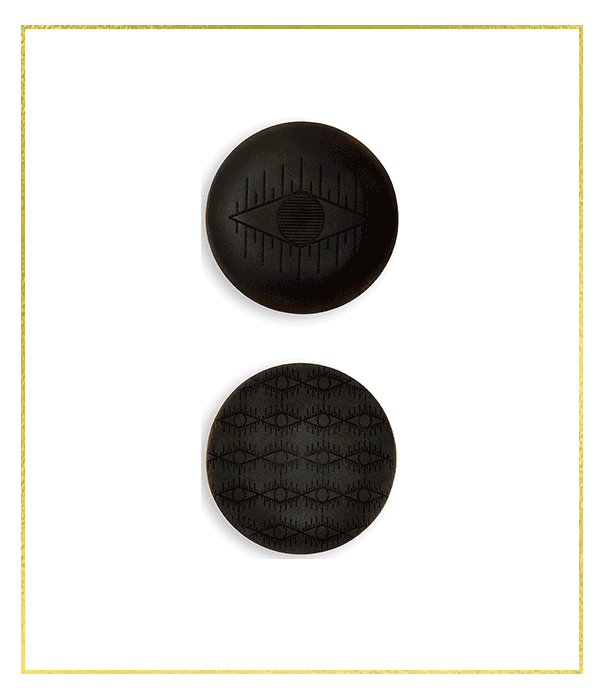 Our interior design clients love to entertain and we love to design spaces that would make any booze enthusiast shed a few tears of joy. We put those two together and sprinkled in the holiday season for the perfect reason to share a new holiday cocktail recipe, complete with interior designer picked barware to finish the look. This twist on a fan favorite by Home Sweet Jones is a new classic and we've been loving it all season long!
THE ULTIMATE HOLIDAY COCKTAIL RECIPE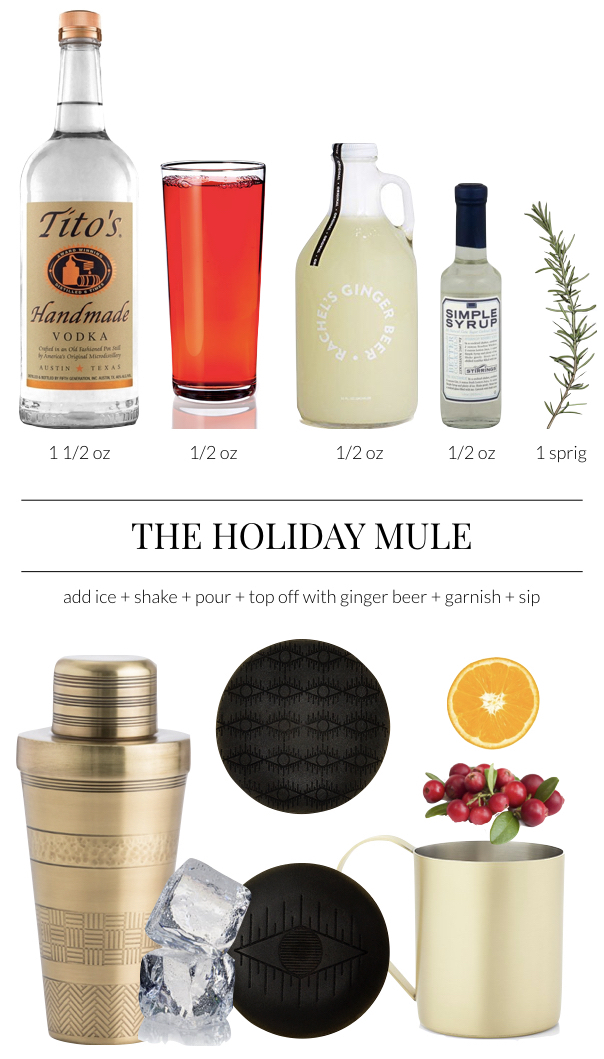 INGREDIENTS
1 1/2 oz Vodka | 1/2 oz Unsweetened Cranberry Juice | 1/2 oz Ginger Beer | 1/2 oz Simple Syrup | 1 Rosemary Sprig | Orange Slice + Sugared Cranberries for Garnish
EQUIPMENT
Rickey Cocktail Shaker | Eye of Ra Matte Black Coaster Set | Moscow Mule Gold Mug
INSTRUCTIONS
Add vodka, cranberry juice and simple syrup in cocktail shaker. Add ice and shake. Pour into a festive gold Moscow Mule mug, top off with ginger beer and add rosemary sprig. Garnish with sugared cranberries and a slice of orange and enjoy!
This recipe is perfect for the entire holiday season and New Years! Complete your entertaining game with our Kismet Lounge collection and favorite bar carts on the market.
Salute!
For professional interior design services, contact Pulp Design Studios℠.
Credits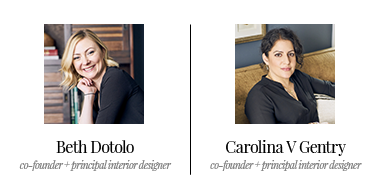 GET INSPIRED
SUBSCRIBE TO OUR NEWSLETTER TO
GET AN INSIDER LOOK IN YOUR INBOX