1/24/22
Top 4 Luxe Laundry Room Essentials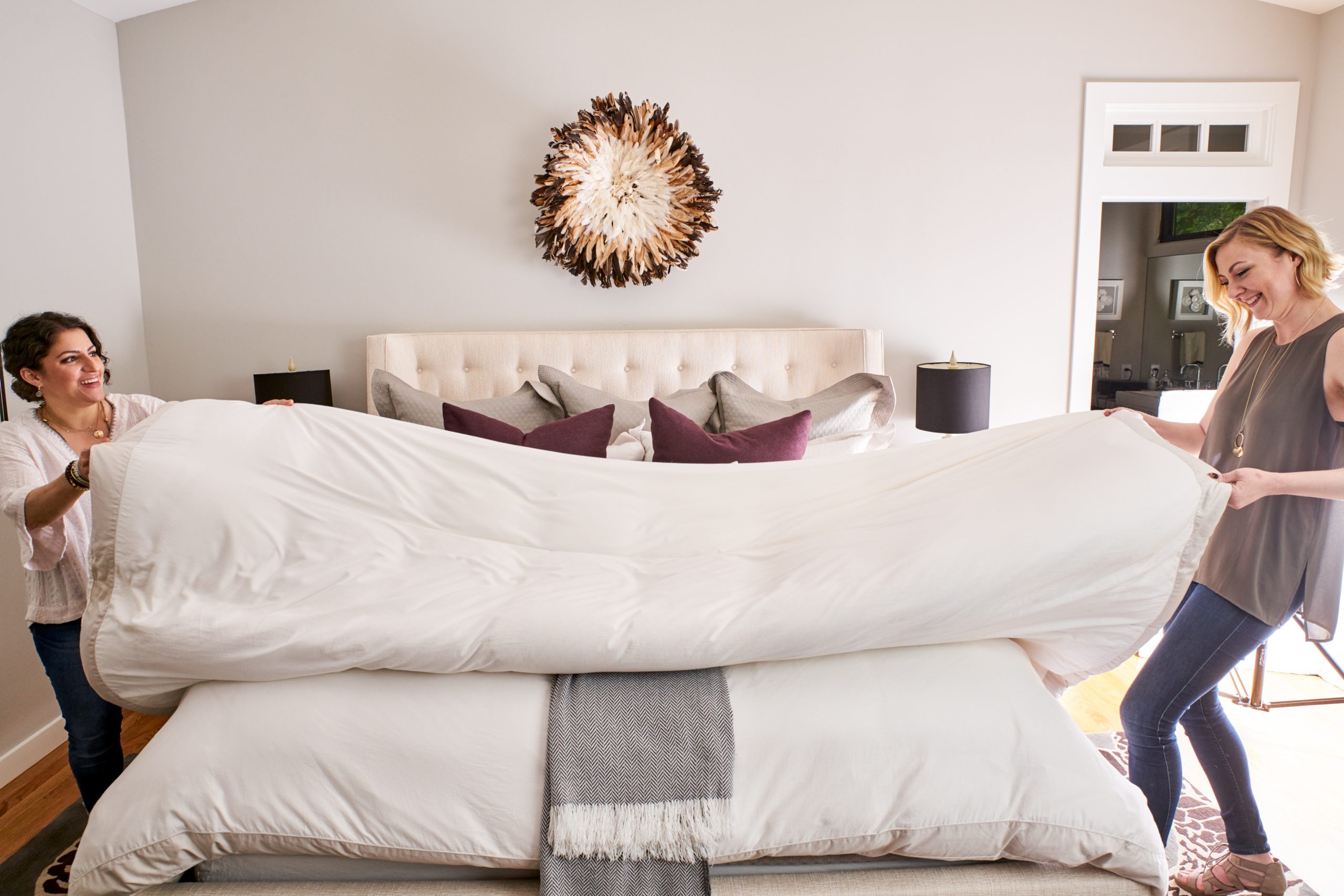 Okay, we confess that we love the smell of fresh laundry, especially when it comes to bed linens! That clean and soapy smell is the best. Your laundry room may not be the first room you think of when you're designing your home, but you'll spend a LOT of time in that space. So we always walk our clients through what we consider the most important essentials for this space. Of course the appliances are key, and each person will have a different idea of what they want or need when it comes to their washer and dryer. But our essentials move beyond the appliances to other things you should consider. Let's take a look!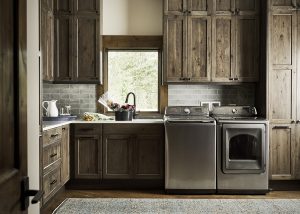 1. Storage
You need much more storage in a laundry room than you may think. Besides all of the soaps, prewash, dryer sheets, and detergents you will use, it's a great space for storing extra towels, cleaning supplies for the rest of the house, an iron, steamers, and more. In the laundry room above – part of a gorgeous modern lodge in Seattle – we designed a bank of cabinets and drawers for maximum storage.
2. Sink
It's amazing how many clients say, "A sink?" when they see our designs for a laundry room – and then admit that they use it all the time once they've moved in! Sinks in this space are perfect for delicates, to prewash heavily soiled items, and to give you another water source for any clean up. If your laundry also serves as a mudroom, you'll use this sink all the time, we guarantee it.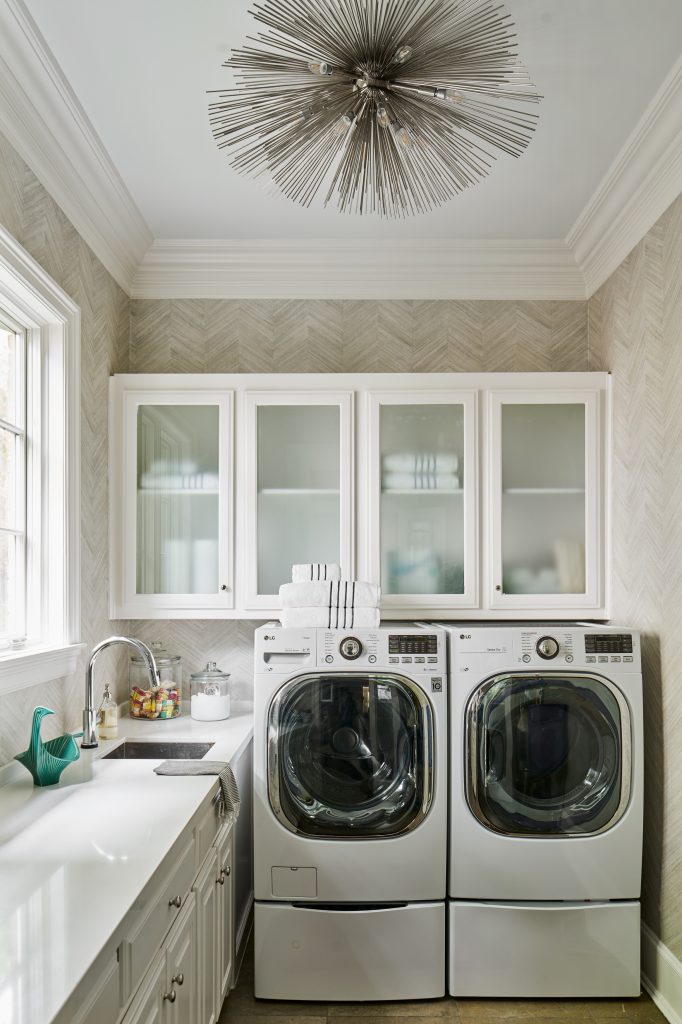 3. Counter Space
This is not only essential, it's critical! These surfaces give you the perfect place to fold all of that laundry and ready everything for distribution into closets and dressers. The more counter space you can give this room, the better, especially for folding sheets and larger items.
4. Lighting
Since the laundry room is a task-oriented space, it's important to offer strong light sources. And the Pulp team is known for creating chic spaces in every part of the home, so this room is no different. As you can see in the laundry above, we used a sophisticated fixture to give the room a fantastic glow.
Bonus ideas for the laundry room include fold-down ironing boards, a built-in clothes steamer, cedar-lined storage, and more. Give our team a call if your laundry – and your home – needs a refresh!
Credits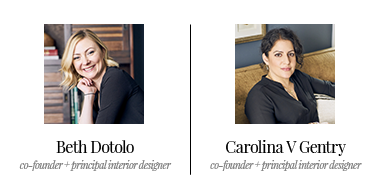 GET INSPIRED
SUBSCRIBE TO OUR NEWSLETTER TO
GET AN INSIDER LOOK IN YOUR INBOX